Euromericas Marketing estimate Leo Messi's market value at €400m, 4 times more than Cristiano Ronaldo's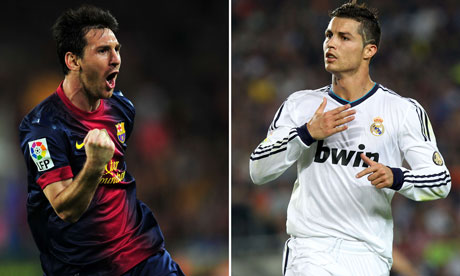 Until recently, Lionel Messi was deemed unequivocally non-transferable, and though the very notion of La Pulga ever leaving Barcelona remains fanciful at best, it no longer appears a complete impossibility.
In fact, such is the optimism felt by some of the world's richest clubs that Messi could be prised away through an indecent proposal, that sports marketing specialists Euromericas have Marketing have revealed that THREE unidentified European clubs requested they study Lionel Messi's true market valuation.
Gerardo Molina of Eurmericas revealed the details of their study to Spanish radio station Cadena Ser:
"Three European clubs asked us to carry out this study on Lionel Messi, one of which is owned by a Government, who would be willing to pay the €400m valuation we have landed on.
We can't reveal their identities due to confidentiality; they asked us to carry this out to examine the possibility of making this signing."
We closely studied the 'Marca Messi' (Messi Brand), and came to the valuation of €400 million; in terms of his media impact, Messi is worth around 4 times more than Cristiano Ronaldo, who is estimated at around €150m according to several studies.
Messi's release clause from Barcelona is €250m, but according to our data this is a greatly devalued figure: in world sport today there is no athlete worth more than Lionel Messi."
So who are these 3 rogue clubs?
PSG is quite clearly one of them (government-owned), but who are the other two…?
---