England fans complain after the never-ending match v Honduras ends 0-0 [Tweets]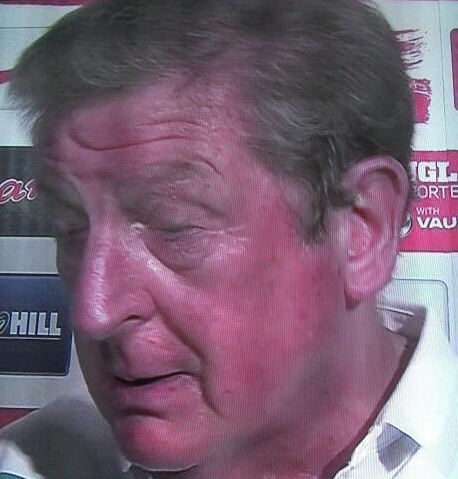 That was not the tonic England fans were looking for just before the World Cup.
Roy Hodgson's Three Lions failed to impress many on Saturday night as they drew 0-0 with 10-man Honduras in a match that felt like it never ended.
Proceedings were brought to an unexpected 30-minute halt in the first half at the Sun Life Stadium in Miami, as an electrical storm forced the players, the Honduras fans, but not the England supporters, to head for cover in appalling conditions.
With the weather improved, the football didn't.
Wayne Rooney drew more questions about his inclusion after a shoddy show, whilst Jordan Henderson was widely though to be the best of a bad bunch on a night to forget.
Below are the best tweets after England 0 – Honduras 0.
There was a time before this football match started, I just don't remember it.

— Elizabeth (@legsidelizzy) June 7, 2014
It feels like this game has literally been on forever. Like watching the Lord of the Rings trilogy. #EngvHon

— Jim Daly (@jimdalycomedy) June 7, 2014
Hmmm, don't think I'll be staying up/rushing back from the pub for Honduras v Ecuador on Friday week (11pm ko).

— Glenn Moore (@GlennMoore7) June 7, 2014
Honduras down to 10. You HAVE to vary the play, move it side to side, change it up. Way too one dimensional. Disappointed with this tonight.

— Luke Aaron Moore (@lukeymoore) June 7, 2014
If England can't beat a 10 man Honduras team they might as well not even bother flying to Brazil.

— Footy Humour (@FootyHumour) June 7, 2014
Roy Hodgson: "I thought they all did really well apart from Barkley who was hopeless" #tomorrowspostmatchquotestoday

— Gershon Portnoi (@GershonPortnoi) June 7, 2014
FT: @England 0-0 Honduras. A good workout for the lads. Now the team fly to Brazil for the start of their World Cup campaign. #3Lions

— England (@england) June 7, 2014
It's over. My God, it's over. What year is this? Who's the President?

— Iain Macintosh (@iainmacintosh) June 7, 2014
England 0 Honduras 0. FT Best thing for Hodgson will be that it does not look like any injuries.

— Phil McNulty (@philmcnulty) June 7, 2014
Well the good news is…Italy drew with Luxembourg…

— Ralph Hannah (@paraguayralph) June 7, 2014
"So Roy, what are England's chances of winning the World Cup?" https://t.co/ZjCIy50dMU

— Footy Accumulators (@FootyAccums) June 7, 2014
---
GAMBLING CAN BE ADDICTIVE, PLEASE PLAY RESPONSIBLY