England 1 – Luis Suarez 2: The best of the early Memes & Photoshops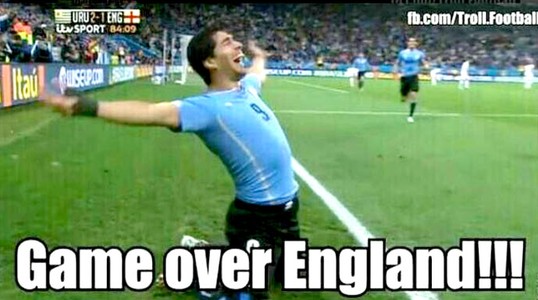 For the first time ever England have lost their opening two World Cup matches.
There will likely be no way back for Roy Hodgson's side after defeat to Uruguay, pretty much single handedly decided by Luis Suarez.
Steven Gerrard could well be the fall guy after two poor games and having had a hand in both Luis Suarez goals.
But, perhaps we should simply admire Suarez as the Liverpool striker did not look fit and still won the match single handed!
As ever, the internet was lightning quick to hail Luis Suarez and pick out some scapegoats.
Best of the early meme and photoshop reaction can be seen below.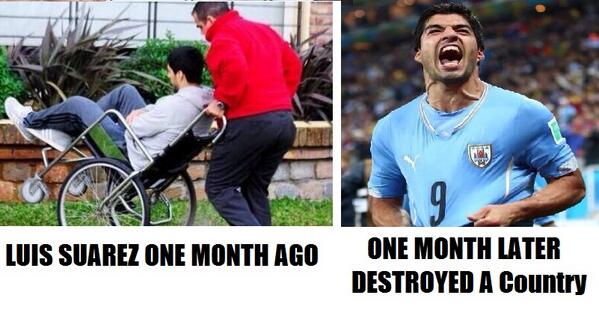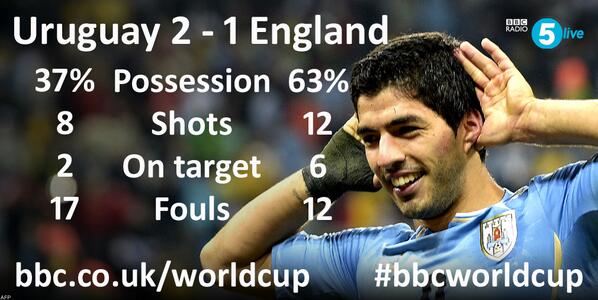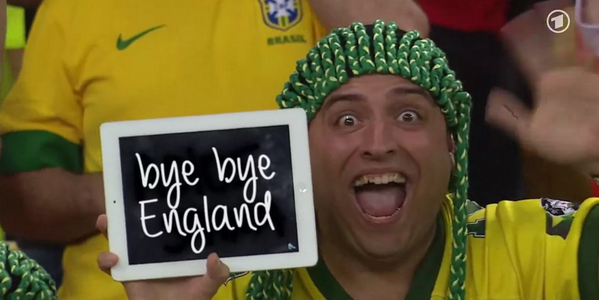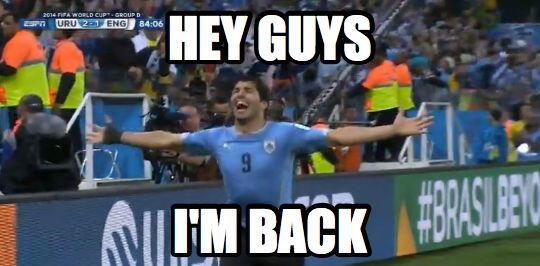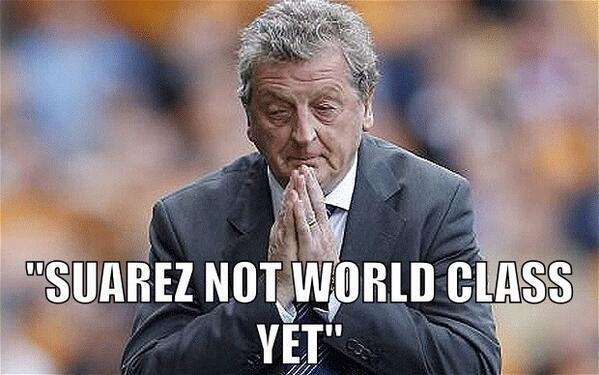 Best football betting tips & free bet offers
Click here for more Premier League betting tips
---