Incredibly emotional! Celtic fans pay tribute to Stiliyan Petrov – "You'll Never Walk Alone"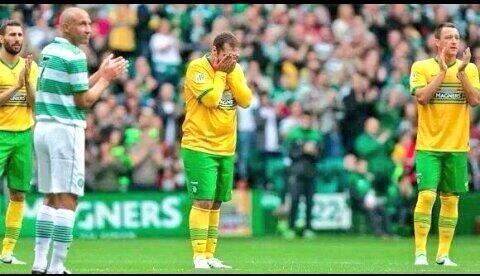 Hay Fever. Inflammation of tear glands. Someone's cutting onions. Eyes are sweaty. Allergies.
Above is a list of excuses if someone catches you shedding a tear at the video below.
Earlier on Sunday, Stiliyan Petrov was centre stage as he hosted a Charity match to raise money for his foundation.
The former Celtic and Aston Villa midfielder had to retire from football last season after being diagnosed with leukaemia.
The fans brought the great Bulgarian to tears with a touching rendition of club anthem 'You'll Never Walk Alone'.
---