Emmanuel Adebayor's woeful penalty v Basel: The best joke videos & Memes
Being one of the most divisive strikers in modern day English football, Emmanuel Adebayor is still on the receiving end of plenty of abuse after that woeful penalty at Basel on Thursday night.
In comparison, Tom Huddlestone, who also missed for Spurs, and Brad Friedel, who failed to stop a Basel spot kick, are getting off scott free.
Meanwhile, Adebayor, who has frustrated many Tottenham supporters all season and is public enemy number one at Arsenal is currently the butt of tons of jokes flying round the world wide web.
This mainly comes in the form of videos and Memes, the best of which are below.
The obligatory, what happened to Adebayor's spot kick, comes first followed by video of the Tottenham forward's miss with special sound effects.
Then, a whole raft of Memes with the former Arsenal, Manchester City and Real Madrid forward the target with the strange run up, the focus of many of them.
Emmanuel Adebayor's penalty v Basel: The Aftermath
Emmanuel Adebayor penalty v Basel with sound effects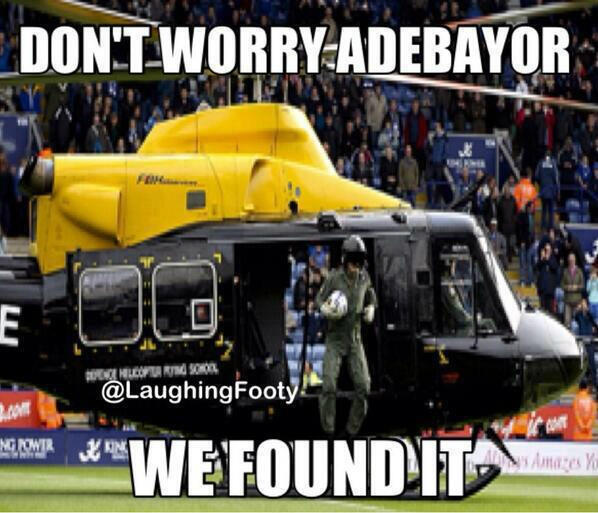 A Spurs fan gives their opinion…
Click here for more Premier League betting tips
---