Eamon Dunphy labels Manchester United's Marouane Fellaini (Belgium) as 'technically an embarassment' [Video]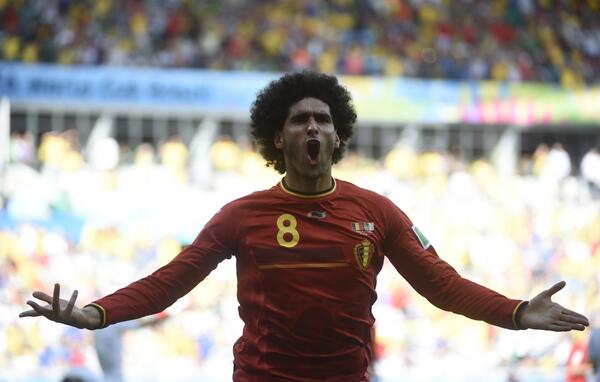 Marouane Fellaini came on as a late substitute for Belgium today and turned the game, his physical presence causing the Algerians all sorts of problems, with the Afro-haired Belgian heading home the equaliser with a throwback to his Everton days.
In the Irish RTE studio after the game, the Manchester United midfielder was the subject of a heated debate between pundits Eamon Dunphy and Kenny Cunningham, the former labelling him as 'technically embarrassing', the latter arguing that he's 'comfortable with the ball at his feet'.
Dunphy praised Fellaini's physical style of game, but argued that it's not conducive to Manchester United, while Cunningham argued that Fellaini can still prove an invaluable squad player to Louis van Gaal's outfit.
It all got a bit heated between the boys in the studio – who'd have thought Fellaini's skills could spark such needle?!
(Via Balls.ie )
---