Dutch coach Raymond Verheijen says Man United's training methods are "prehistoric", expect more RVP injuries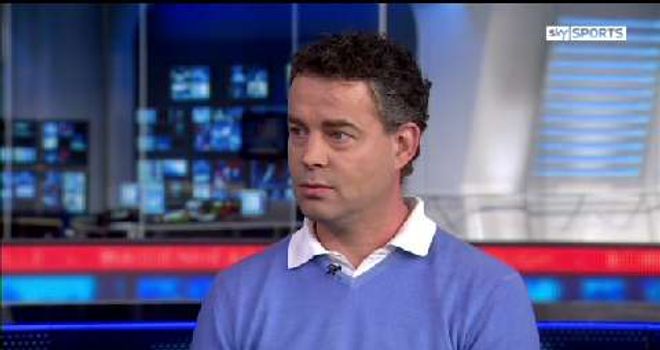 Dutch coach Raymond Verheijen is a controversial character who has an impeccable CV but a slighty dodgier recent past.
Verheijen is known as one of the top coaches in the game, having been on the staff of Holland, Russia and South Korea, and having gone to three World Cups and three European Championships as a coach.
Verheijen has also lent his services to Barcelona, Chelsea and Manchester City down the years, while he came to prominence in 2011 as Gary Speed's assistant manager at Wales.
After Speed's death, Verheijen put his hat in the ring describing it as "Gary's wish". That offended some people, and in February 2012 he resigned.
Back in his Wales tenure Verheijen likened England's training methods to Jurassic Park, and on Saturday night he coined the same phrases in blistering attack on David Moyes' Manchester United.
During an epic Twitter rant Verheijen took aim at Mark Lawrenson, Man United's coaching staff, David Moyes, Sir Alex Ferguson and football journalists.
Read Raymond Verheijen's Twitter rant below.
According to Mark Lawrenson this morning RVP has made a transfer request last Tue. Maybe Mark should stop drinking….? http://t.co/Sxi8so1gPU

— Raymond Verheijen (@raymondverheije) December 7, 2013
Really funny to see it took all these so-called 'football experts' several months to figure out it is a mission impossible at Man United.

— Raymond Verheijen (@raymondverheije) December 7, 2013
If you appoint a coaching staff, that has never won anything, to manage players who have won almost everything, you're asking for trouble.

— Raymond Verheijen (@raymondverheije) December 7, 2013
Besides Sir Alex, his coaching staff left as well. Why did Moyes not keep at least 1 of the coaches who had a deeper understanding of team?

— Raymond Verheijen (@raymondverheije) December 7, 2013
Sir Alex is watching every game from the stands. This clearly does not make life any easier for Moyes. Sir Alex should know better. Or…?

— Raymond Verheijen (@raymondverheije) December 7, 2013
It's clear that current coaching staff is tactically clueless. There is hardly any understanding between players. What is the playing style?

— Raymond Verheijen (@raymondverheije) December 7, 2013
In 7 of 9 seasons at Everton: injury crisis after pre-season & very poor start of season. This pattern has clearly repeated itself at United

— Raymond Verheijen (@raymondverheije) December 7, 2013
When I was watching United's training last July in Sydney, for me it was already clear that RVP would struggle with injuries this season

— Raymond Verheijen (@raymondverheije) December 7, 2013
After missing 1st week of preseason, 30 hour flight & 9 hour time difference, RVP had to do extremely hard training once or even twice a day

— Raymond Verheijen (@raymondverheije) December 7, 2013
One really wonders which idiot is responsible for this crazy training program. Anyway, United has paid a very high price for RVP's injuries.

— Raymond Verheijen (@raymondverheije) December 7, 2013
Btw, how on earth did RVP play the full 90 minutes today after being injured for a month? Don't be surprised if RVP picks up new injury soon

— Raymond Verheijen (@raymondverheije) December 7, 2013
Maybe so-called 'football experts' like Mark Lawrenson should have made the above analysis months ago instead of spreading stupid rumors?

— Raymond Verheijen (@raymondverheije) December 7, 2013
---