Drunk Nicklas Bendtner brawls with taxi driver on same night as Arsenal 2nd leg at Bayern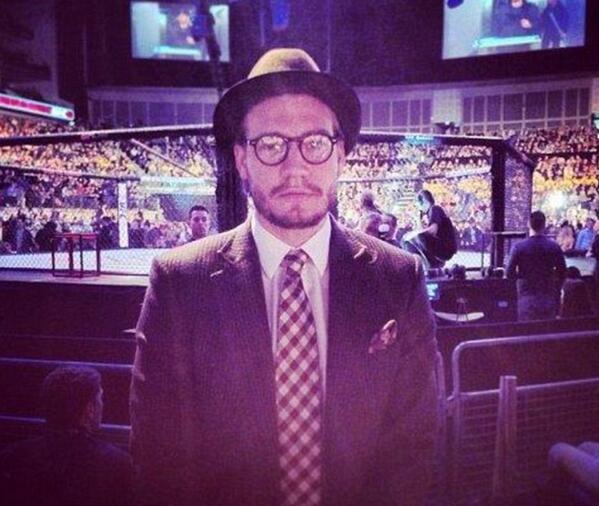 Nicklas Bendtner was not involved at all in the Arsenal squad that played Bayern Munich in the second leg of the Champions League on Tuesday night, instead the Danish striker has created headlines all on his own.
Danish newspaper BT reports on Thursday morning that Bendtner ran "amok" in Nørrebro, Copenhagen where he was drunk and behaved in a disgraceful manner towards a taxi driver.
The Arsenal striker, all but certain to leave the Emirates this summer, reportedly threatened the taxi driver and rubbed his abdomen up against the car.
BT claims that Bendtner's friends had to remove him from the scene and the taxi driver rang the police to complain about the Arsenal forward.
Fellow reports in Denmark suggest Bendtner called the taxi driver a "little bitch" and threatened him with the words "I will f*** you."
The taxi driver is quoted in BT saying that Bendtner unbuttoned his trousers and rubbed against the side of the car and also whipped the side of the car with his belt.
It is not known what caused the dispute but the taxi driver has told BT: "I have had drunk passengers in my car for 25 years and I have never seen anything like it."
A spokesman for the Arsenal striker refused to comment on the story to the Danish press.
Tomorrow Danish media will follow up on the news that Arsenal striker Nicklas Bendtner has had another brawl in Copenhagen.

— Danish Football News (@DanishFooty) March 12, 2014
Apperantly, drunk Bendtner had a brawl with a taxi-driver and his friends had to intervene. Shocked taxi-driver called 112 (911).

— Danish Football News (@DanishFooty) March 12, 2014
The (new) Bendtner incident happened Tuesday night in Copenhagen. Same day as Arsenal met Bayern Munich in the Champions League.

— Danish Football News (@DanishFooty) March 12, 2014
---
GAMBLING CAN BE ADDICTIVE, PLEASE PLAY RESPONSIBLY