Dressed as a suicide bomber, Man United's Chris Smalling makes the front page of The Sun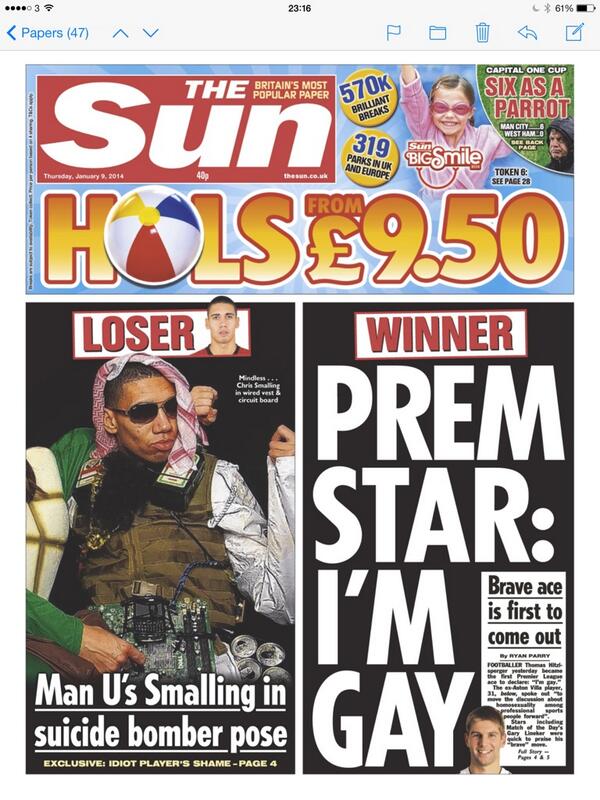 The Sun have taken out their Thursday front page in order to lambaste Chris Smalling for dressing as a suicide bomber.
The Manchester United defender is actually dressed up as a Jaeger bomber, but it is obviously a stupid thing to do.
Describes by The Sun as an 'idiot' and 'mindless', this story will only add to David Moyes's current woes as Manchester United boss.
An awfully stupid thing to do by Chris Smalling. It can only end in outrage.
Although it will probably be forgotten about soon, Chris Smalling is not helping his England chances for Brazil.
Fair play to The Sun for actually praising homosexuality for once.
---
GAMBLING CAN BE ADDICTIVE, PLEASE PLAY RESPONSIBLY