Double Standards: Why is it OK for Liverpool's Steven Gerrard to lash out with his elbow, but not Manchester United's Rio Ferdinand?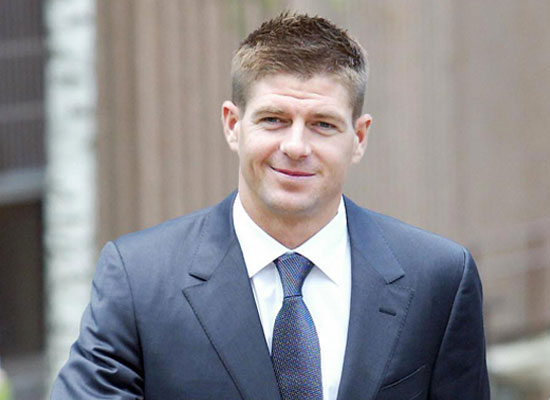 So that's twice in one year Gerrard has been found not guilty of an assault caught on camera!
Following the news on Tuesday that Steven Gerrard will not face any punishment for striking out with his elbow at the back of the head of Portsmouth's Michael Brown, their bitter rivals across the M62, Manchester United, have been all too quick to vent at the FA's lack of action.
United's bitterness is two-fold. First, had the Liverpool captain been found guilty of violent conduct, then Gerrard would have been banned from Liverpool's trip to Old Trafford on Sunday – a potentially pivotal match in determining the destination of this season's Premier League title. But United also have a second gripe against the FA, being the conspiracy theory of double standards in which Liverpool's captain avoiding punishment for a crime which Rio Ferdinand had the books slammed against him just a few months ago. The incident in question relates to Rio's strike out at Hull's Craig Fagan during a 4-0 win against the Tigers back in January.
So is there any different between the Gerrard case and Rio's? According to the decision men, some flimsy logic says yes.
The explanation, as fleshed out by Daniel Taylor, goes as follows. "The FA says it cannot act because the referee concerned, Stuart Attwell, has maintained that Gerrard's offence did not merit a booking or a red card. In Ferdinand's case, the incident was missed by the referee, Steve Bennett, who said that he would have shown a red card had he seen it. Attwell has told the FA that he was satisfied with how he dealt with the incident, by awarding Portsmouth a free-kick and speaking to Gerrard."
Satisfied? Well United blog the Republik of Mancunia aren't, and they have made their counter-argument in the following video.
Video evidence of the FA's perceived double standards can be seen here.
Best football betting tips & free bet offers
Click here for more Premier League betting tips
---