Doh! Manchester United fans Tweet abuse at American woman named Ashley Williams!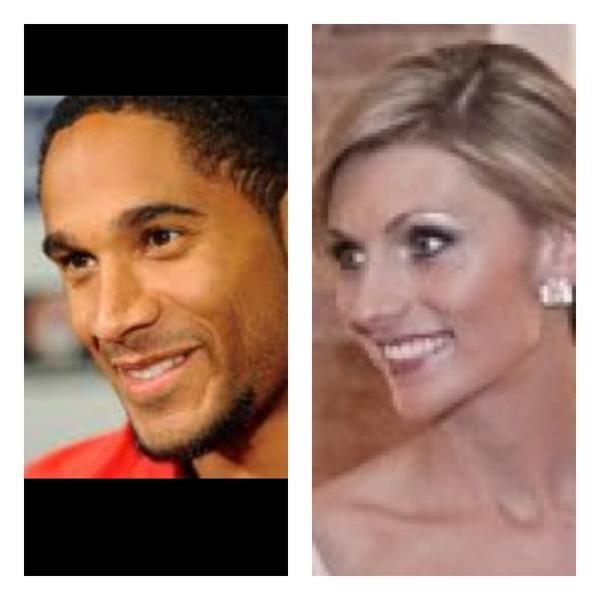 Football fans are so stupid!
Much like when Tottenham fans Tweeted abuse at cyclist Chris Hoy after a poor refereeing performance by Chris Foy at Stoke last season, a blonde American lady by the name of Ashley Williams became a target for Manchester United fans after the 1-1 draw at Swansea.
Their ire was centred around the incident involving Ashley Williams and Robin van Persie, which Sir Alex Ferguson infamously said after the game "could have killed" the Dutch striker.
Swansea defender Ashley Williams Tweets under the handle: "@AshWills84" whilst "@ashleywilliams" is taken by a blonde American women, who happens to be a lawyer, from Springfield, Missouri, if her bio is to be believed.
The two photos on the left of this post show that the two Ashley Williams' couldn't be much more different but that didn't stop the American lady receiving plenty of abuse which she handled rather well.
A selection of the Tweets received by the wrong Ashley Williams can be seen below.
.@selwynfrogit You're looking for @ashwills84 not me. I'm much better looking than he is. Obviously. Also, I'm not a twat.

— ashleywilliams (@ashleywilliams) December 23, 2012
.@eubo1 I am not. But maybe @ashwills84 is. We have the same name, but his acct has the blue check that means he's famous. Mine does not.

— ashleywilliams (@ashleywilliams) December 23, 2012
.@dylanmckeown_ You have a filthy mouth and terrible grammar. I believe you meant to direct that tweet to @ashwills84, not me.

— ashleywilliams (@ashleywilliams) December 23, 2012
No worries, it's actually really entertaining. But thanks! "@ashwills84: Apologies to @ashleywilliams for getting some of my abuse!"

— ashleywilliams (@ashleywilliams) December 23, 2012
@halzlw They have provided much entertainment. I read them all with an accent, obviously.

— ashleywilliams (@ashleywilliams) December 24, 2012
---
GAMBLING CAN BE ADDICTIVE, PLEASE PLAY RESPONSIBLY