Disgrace! Saido Berahino (Eng U21) heartlessly booked for RIP t-shirt message for his recently deceased father after scoring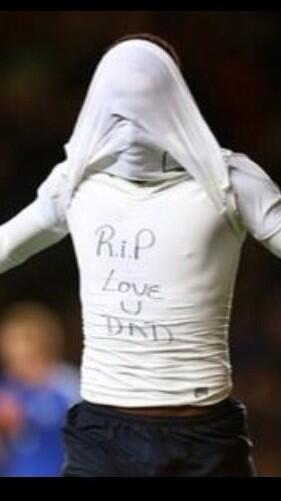 It's a f**king disgrace.
We've been over how daft the 'taking shirt off celebration' is many times before, but there is at least a rationale, however arbitrary, to that.
To circumvent getting booked, players have now mastered how to still do the celebration – by simply lifting their shirts just enough to show the message they want to show on their t-shirt underneath.
Which is exactly what Saido Berahino did tonight after scoring for England U21s against Finland's, with heartfelt RIP message for his recently deceased father.
Even had he fully removed his shirt, a booking would have been callous in this case, though within the rules.
But without even breaking the rule? Disgrace!
And besides, as there aren't sponsors in international football, what's the problem?!
Watch Berahin's t-shirt message celebration for his late father on the clip below (booking not shown though did take place).
[gthumb id="375963″ size="large" autoplay="1″]
---
GAMBLING CAN BE ADDICTIVE, PLEASE PLAY RESPONSIBLY