Disgrace!!! Diego Braghieri's 2-footed assault on Ronaldinho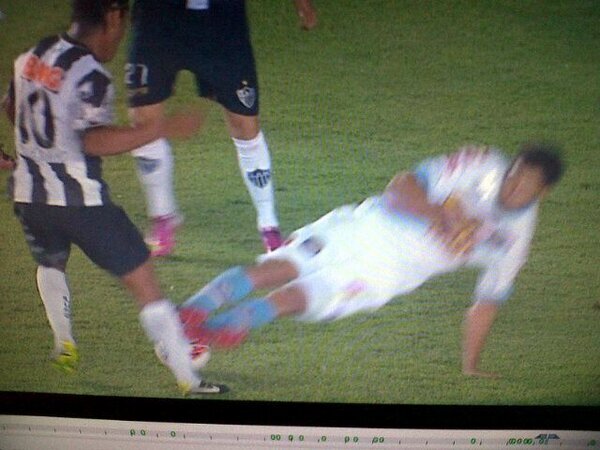 Quite simply, this is one of the worst tackles you have ever seen on a professional football pitch.
There were two minutes left to play in the Copa Libertadores on Tuesday evening, with Ronaldinho's Atletico Mineiro 5-2 up at Argentine side Arsenal Sarandi.
Ronaldinho brings down the ball, just inside the Arsenal area, and Diego Braghieri launches himself two-footed at the gap-toothed wonder.
This "challenge" simply beggars belief!
And, whilst referee Martin Vazquez awarded Atletico Mineiro a penalty, subsequently missed by Ronaldinho, Biego Braghieri was not even booked!
After the game, Ronaldinho showed no anger towards the 26-year-old Argentine defender as he shook hands with Diego Braghieri.
---