Diehard Everton fan gets a 'You'll Never Walk Alone' tattoo on his back to support ill child [Picture]
An Everton fan today got a tattoo of the famous Liverpool slogan, 'You'll Never Walk Alone', on his back.
4 Year old George Johnson from Liverpool has a condition called Dysautomania but needs to go to America where they can help diagnose and treat his illness better.
The family need £15,000 and Everton fan – and father himself – Matty Bowman was touched by the young boy's story.
The 26 year old Bowman said, "It took a few people to persuade me but I've got to go for it.
"I have been following this young lad's story for about a year.
"I wanted to do something for him – a marathon doesn't get too much interest, so something hardcore like this might get a lot of interest."
Much respect to you Matty and we wish young George all the best!
Hat-tip to br_uk.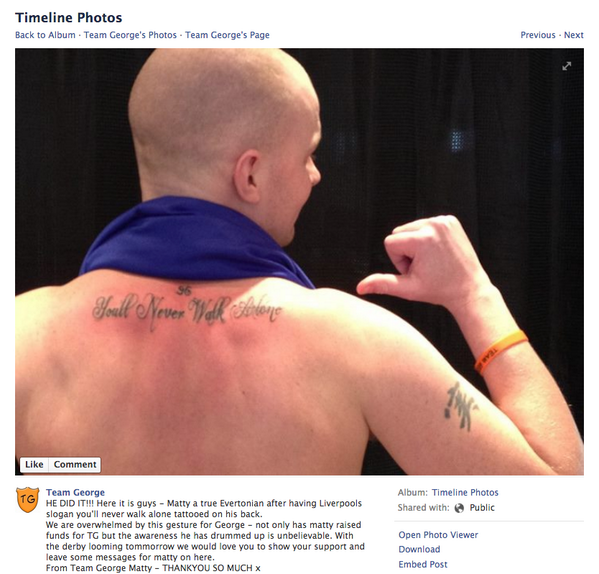 ---
GAMBLING CAN BE ADDICTIVE, PLEASE PLAY RESPONSIBLY