Despite Wenger's denials, another Brazilian portal insists that Arsenal want to buy Pato in January [Estadão]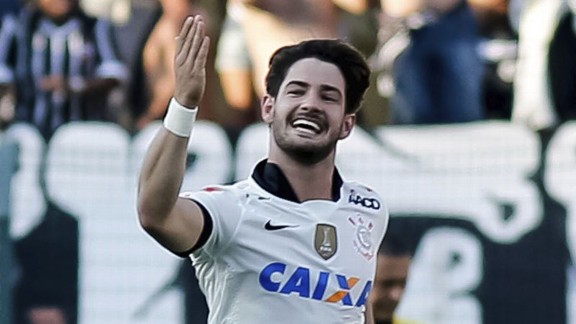 It's starting to feel like we're going to hear a lot about Alexandre Pato going to Arsenal in the upcoming transfer window.
Just over 24 hours ago Brazilian news portal Lancenet announced that Arsenal had had an €8m bid for Alexandre Pato rebuffed by Corinthians, however when Arsene Wenger was asked in his Tuesday presser if the rumours were true the Professor simply said "No".
Now a second Brazilian portal have insisted that Wenger does have interest in the Brazilian international, with Estadão announcing that the Gunners will come back with a second bid for Pato in January.
Estadão report:
Premier League leaders Arsenal have not given up the chase for Alexandre Pato. Signing the Corinthians player, 24, is part of the plans of the English club in the January transfer window. The Duck did not have a good season at Corinthians, even though he was the top scorer of the team. Despite that, the fans have still not embraced him.
According to the narrative been promulgated in South America, Corinthians are holding out for a fee of closer to 12 million euros for the former AC Milan striker. Should the clubs meet in the middle, Arsenal may be able to sign Pato for around €10m.
As for the reliability of Estadão's article, @BrazilStats have given their opinion on the credibility of the portal.
BREAKING – Arsenal have made a new bid for Corinthians' top scorer in 2013 Pato, higher than the €8M that had been rejected. [Estadão]

— Seleção Brasileira (@BrazilStats) December 3, 2013
Estadão were the first to say Marquinhos to PSG is a done deal. But it doesn't mean they are necessarily right on Pato bid. No one is 100%.

— Seleção Brasileira (@BrazilStats) December 3, 2013
---