Despite Wenger saying he doesn't want Vucinic, the Sundays Telegraph & Mail say Arsenal want Juve striker
After Arsenal beat Fulham 2-0 in the Premier League on Saturday, journalists rushed into Arsene Wenger's presser with one big topic on their mind: is Mirko Vucinic coming to the Emirates in January.
Wenger replied to the latest transfer speculation saying:
We are looking at potential possibilities for us to get someone in, but we are not especially in for Vucinic… Some people have visual capacities that I don't have. We are not on any special case. I would love to announce something that would excite you and me, but I don't have the possibility to do it.
It seems the words "we are not especially in for Vucinic" have been translated by the Sunday Telegraph and Mail on Sunday have a green light that the deal for the Montegrin is on.
The Telegraph shouts "Wenger lines up move for Vucinic", while the Mail echoes those sentiments with the healdines "Wenger targets Juventus star – Arsenal want loan deal for striker Vucinic."
According to the Mail, Vucinic is now available as the forward, 30, has now falling behind Carlos Tevez and Fernando Llorente in the pecking order in Turin, however the problem in the Gunners getting the striker is money.
Juventus want to get Vucinic off their books entirely, however t he Bianconeri are demanding 10 million pounds for veteran centre-forward. That's reportedly too rich for Arsenal.
Vucinic has scored two Serie A goals in 8 appearances this season (only four starts), while last campaign the attacker registered 10 goals in 30 games in the Italian top flight.
Copies of the backpages of the Sundays Telegraph & Mail are below.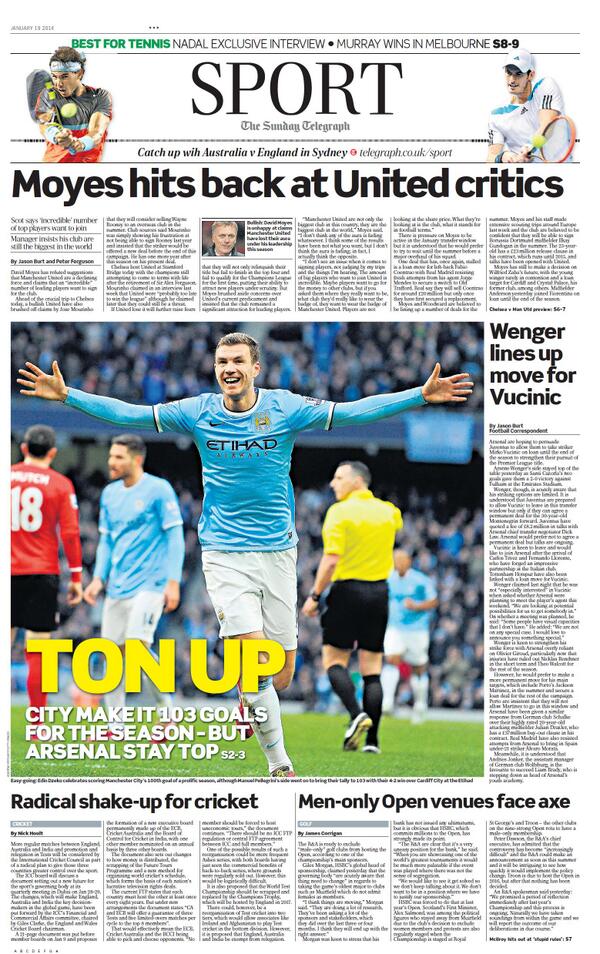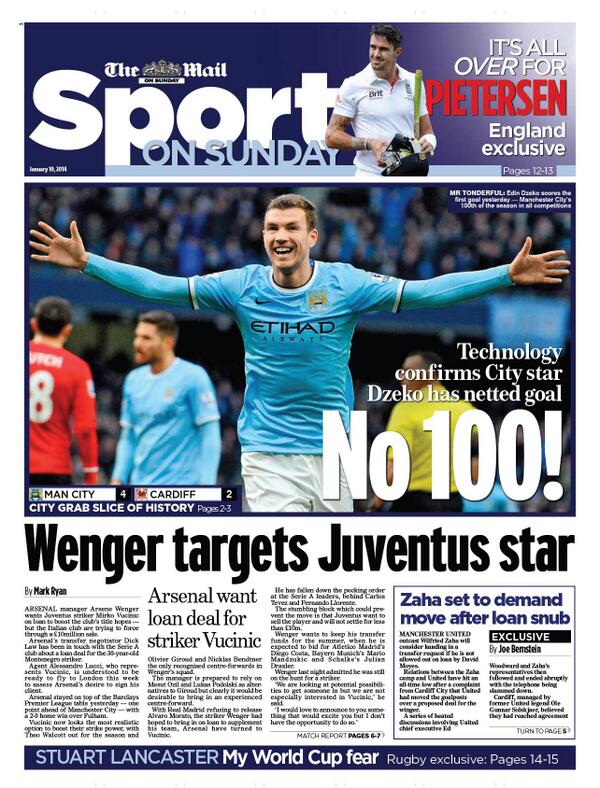 ---