David Moyes was at war with Man United's players, some of whom nicknamed him "F*** Off" [Sun & Star]
The English tabloid are determined to play up the narrative that David Moyes was sacked by Manchester United because of fallouts in the dressing room.
Wednesday saw David Moyes release a statement via the League Managers Association in which the Scottish boss said thanks to the Man United fans who supported him.
Moyes' LMA press released was supplemented by claims that Man United handled the sacking unprofessionally, and the schism between the Old Trafford club and their former boss makes the front pages of the Star and the Sun on Thursday.
The Sun have an angry looking Moyes on their splash with the headline "Moyes – United stitched me up!"
The Star follow suit with their front page headline "Moyes in players snub", in an article that reports the rift with his squad was so deep that some stars nicknamed him "F** Off".
See the front pages of Thursday's tabloids below.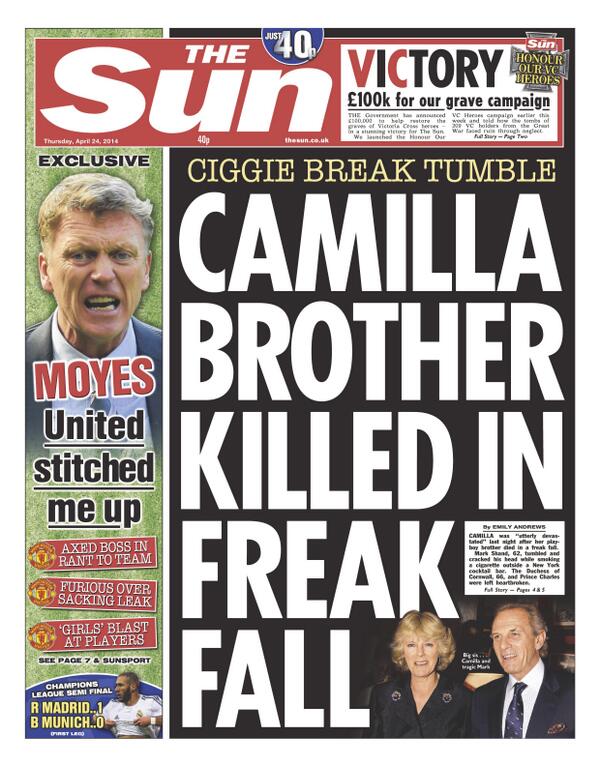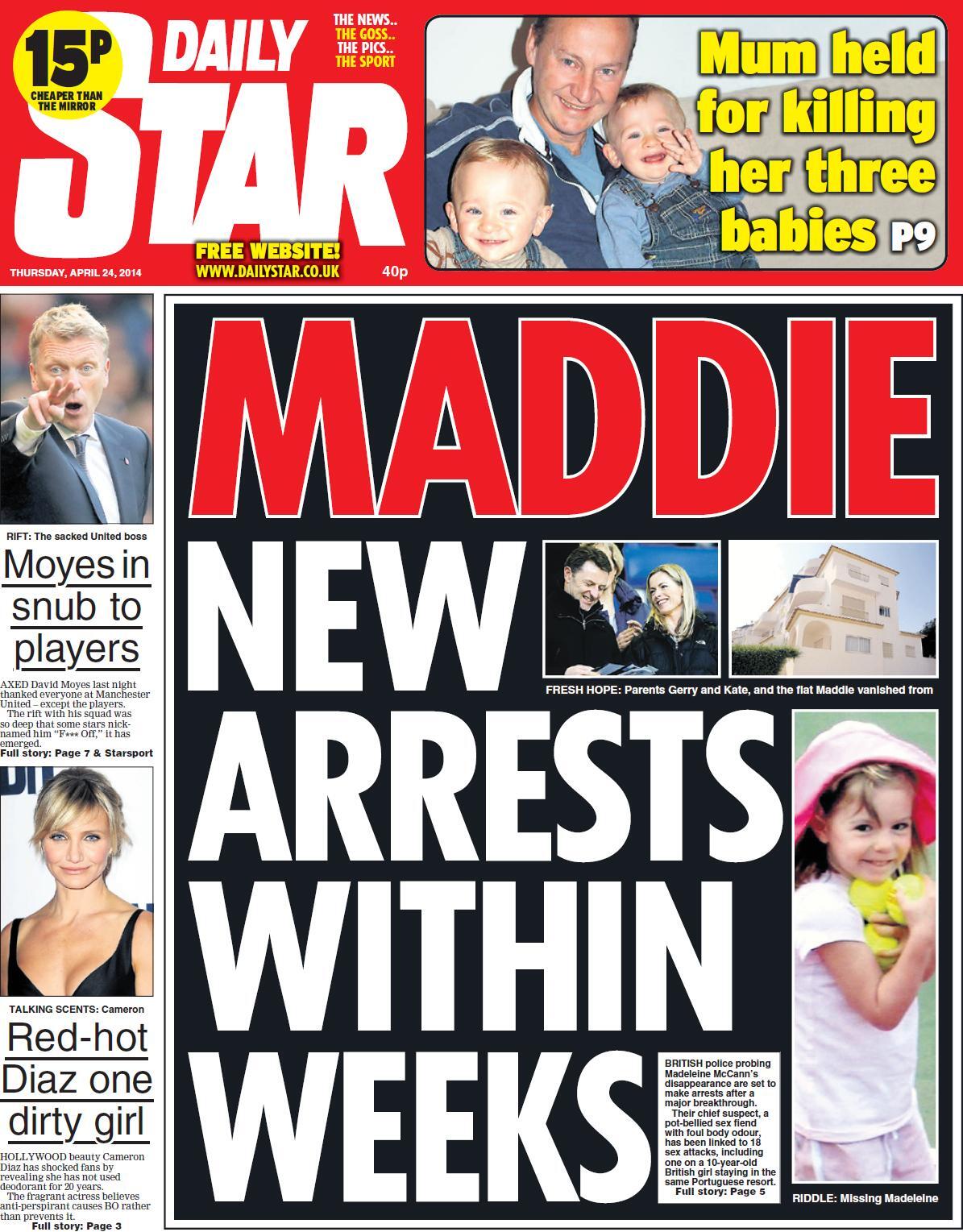 ---