David Moyes to be sacked on Tuesday, £5m pay off, van Gaal next in line [All the back & front pages]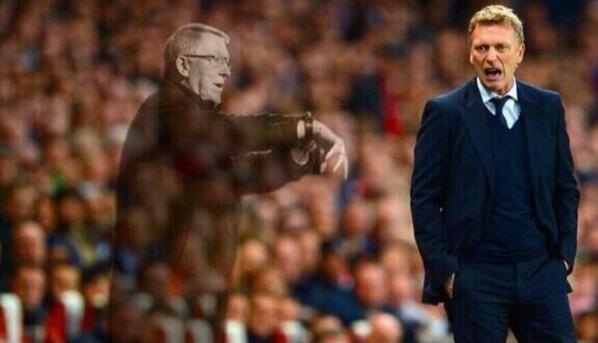 On Tuesday, David Moyes will be sacked as Manchester United manager.
This we knew already and it is confirmed by almost every newspaper in England on their back pages, and some front ones, on Tuesday.
The key points appear to be as follows:
* David Moyes will be replaced in the interim at the Manchester United helm by Ryan Giggs and Nicky Butt.
* The failure of David Moyes to reach the Champions League means he will be paid off just 4.5 – 5 million pounds by Manchester United – equating to payment of one year's wages.
* Louis van Gaal has thrown his hat into the ring (on the back page of The Sun) before David Moyes was already sacked. The Daily Mail claim the Dutch coach is "first in line."
* Jurgen Klopp is tipped to be contacted by Manchester United but it appears the amiable German wants to stay at Borussia Dortmund.
* The decision to sack Moyes was possibly made in February. The Mirror claim some Manchester United players knew about it before the defeat at Everton.
* "Humoyliated" is quite possibly the worst pun EVER!
All the back and front pages relating to David Moyes being sacked as Manchester United manager can be seen below.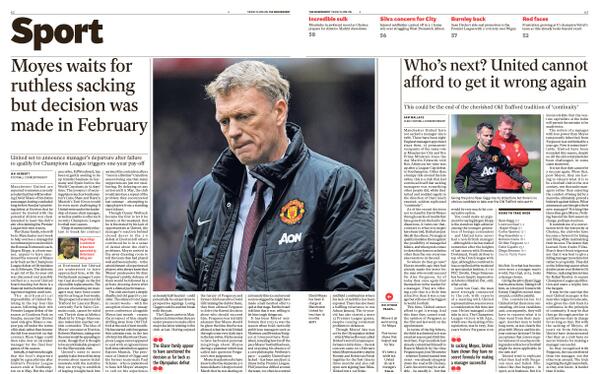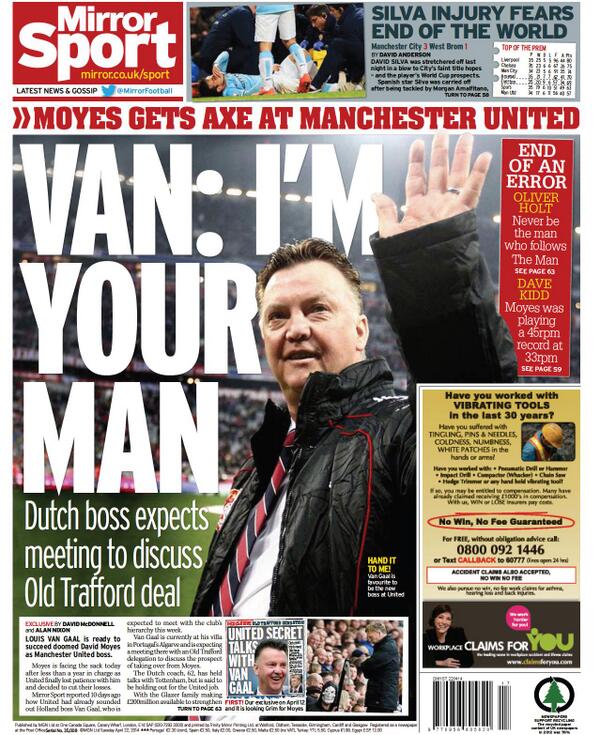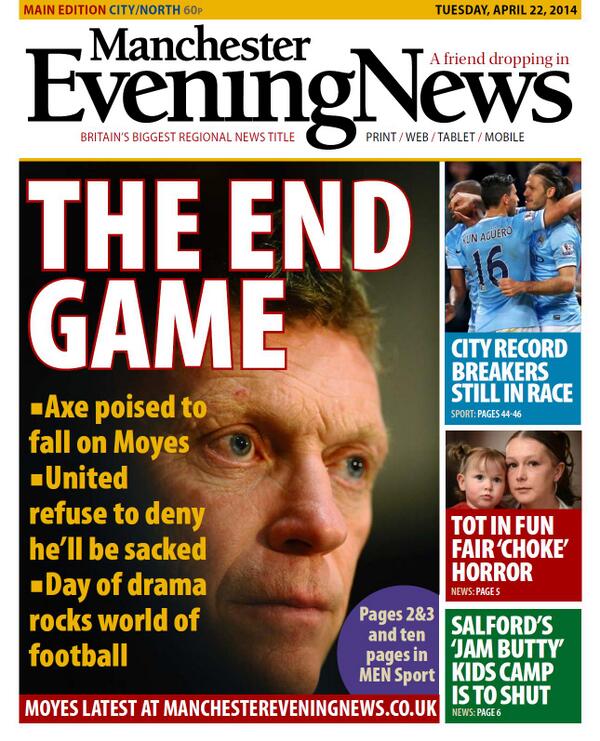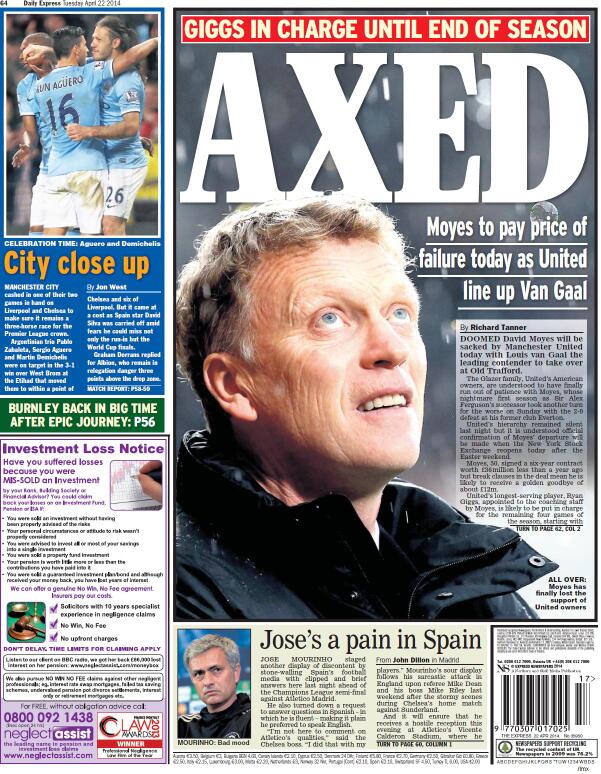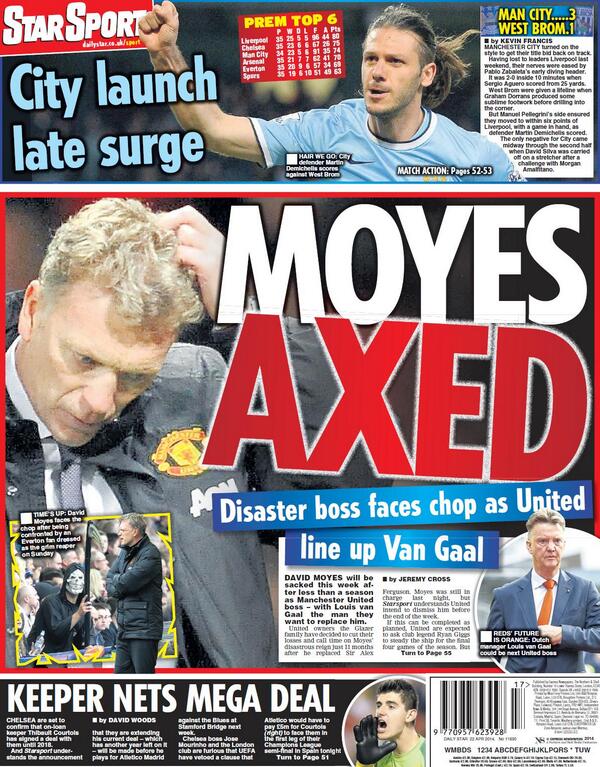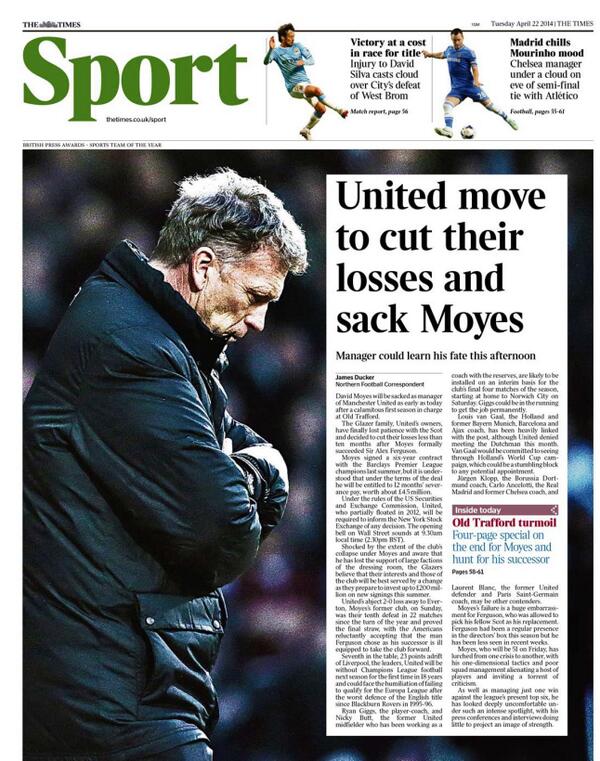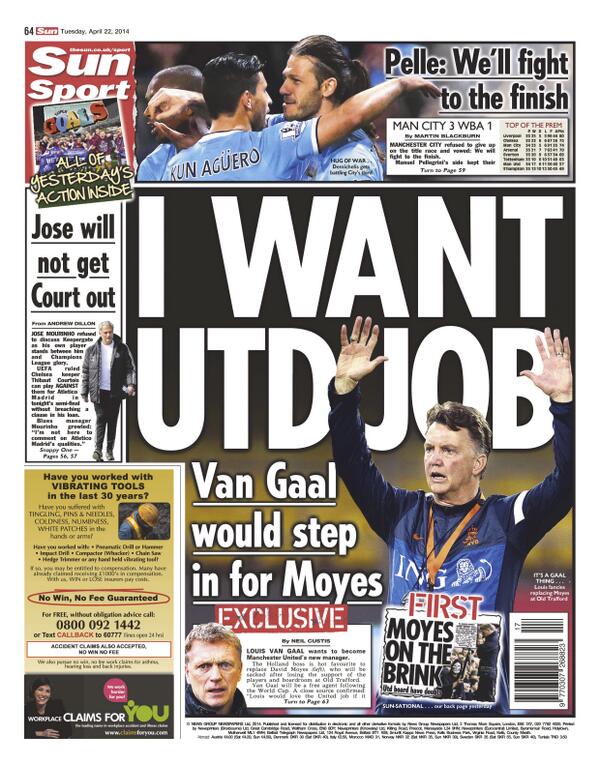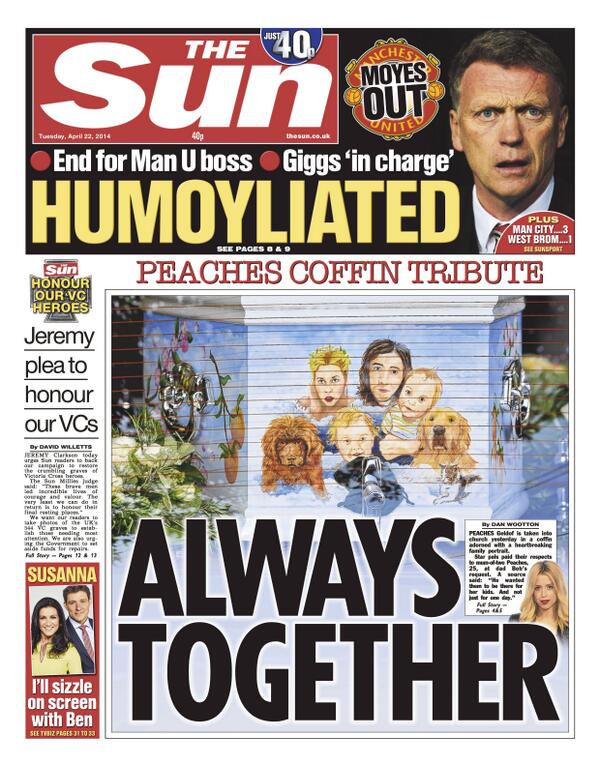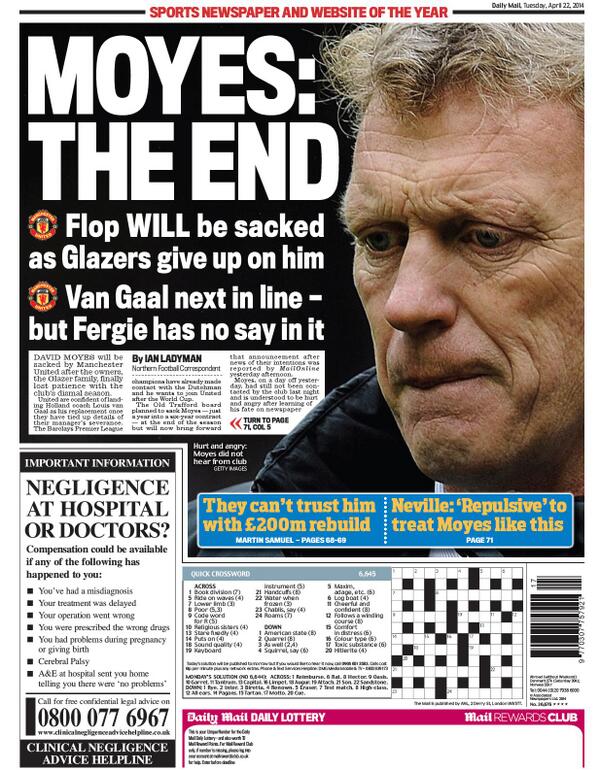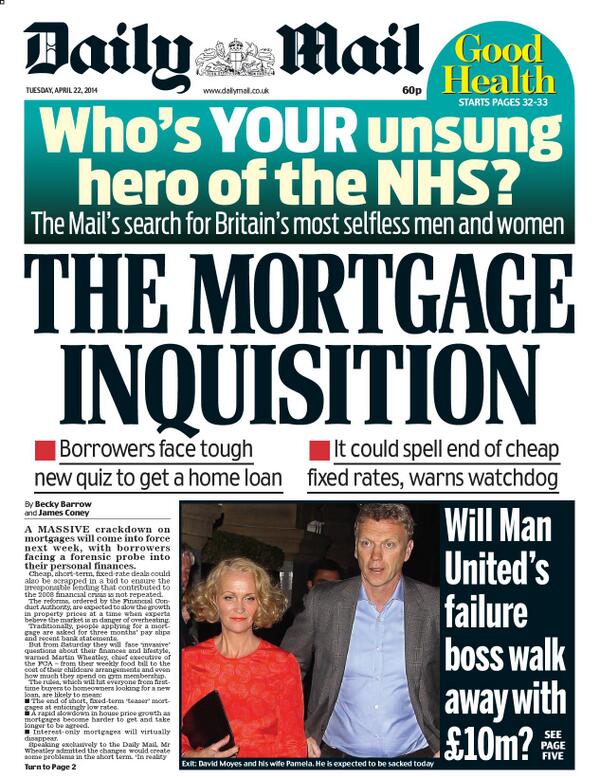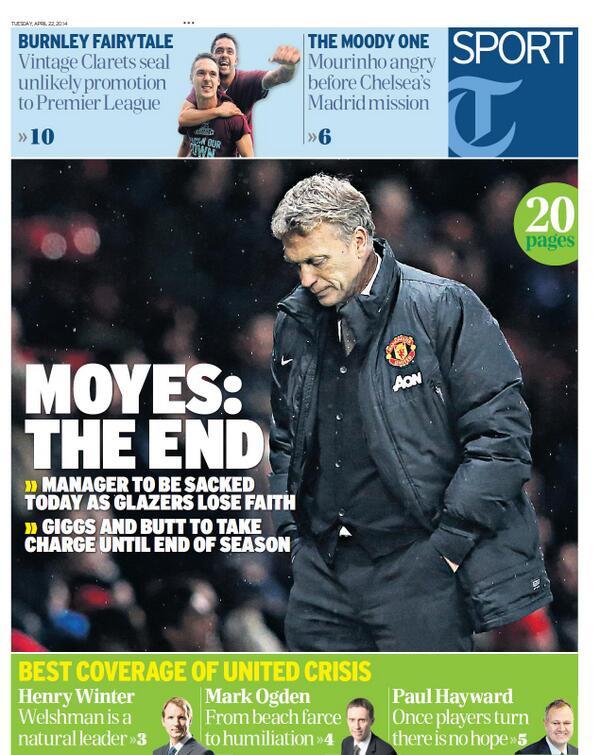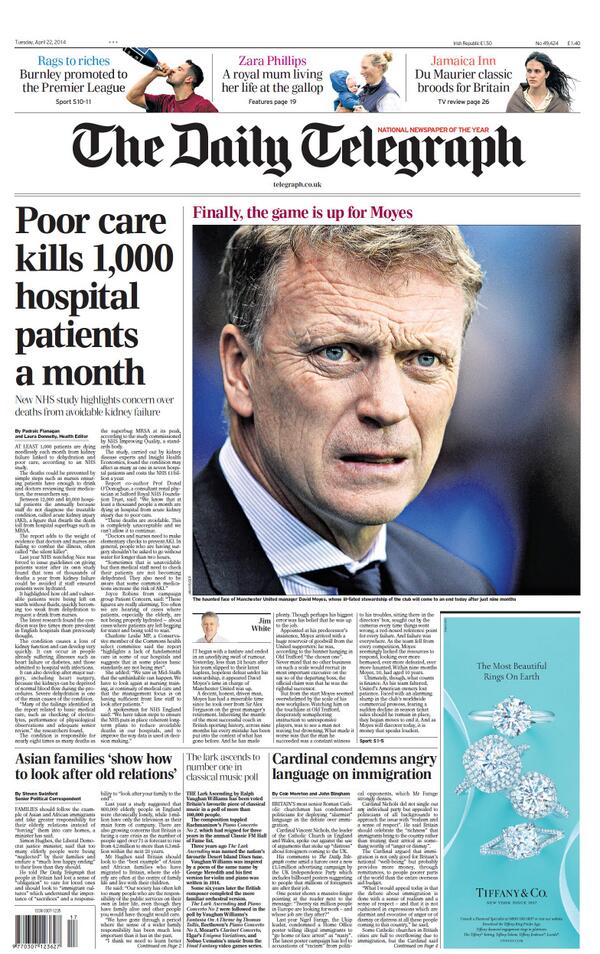 ---
GAMBLING CAN BE ADDICTIVE, PLEASE PLAY RESPONSIBLY