David Moyes says Rooney is still not for sale, hopes to have news on Fabregas in a day or so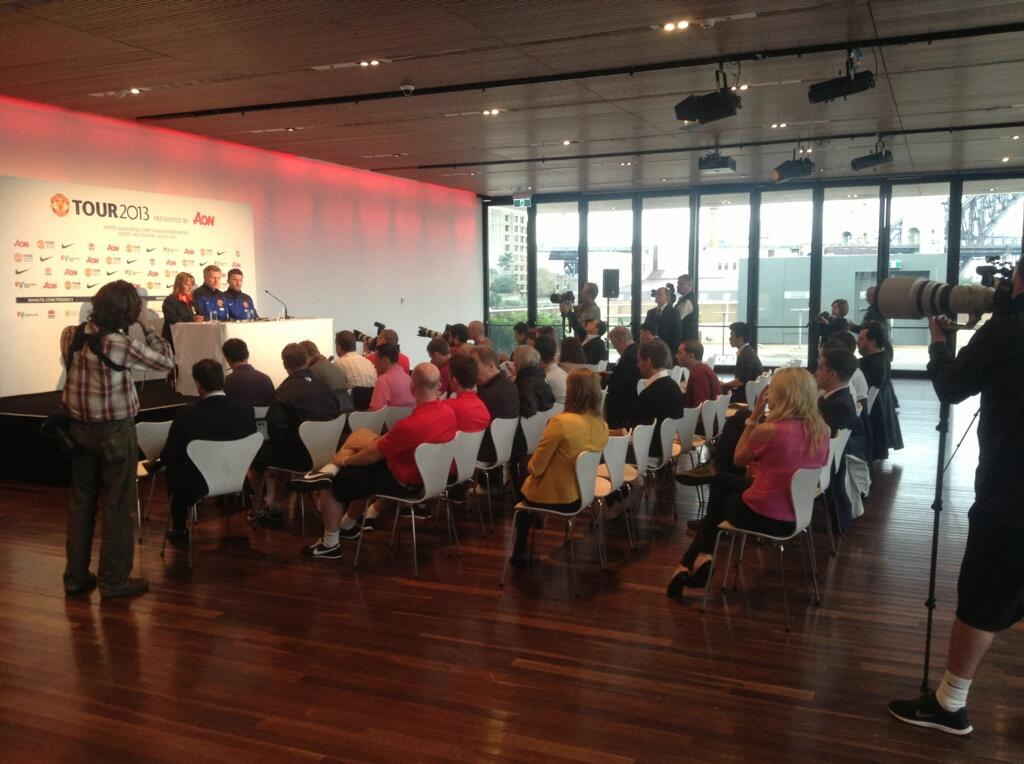 David Moyes has met the press again in Manchester United's tour of Australia on Friday, and the new Red Devils' boss has reiterated that Wayne Rooney is not for sale whilst the club's pursuit of Cesc Fabregas persists.
In fresh quotes, Moyes told a room of journalists:
The club's position on Wayne Rooney is there's no change to that… As far as players are concerned, we're looking to bring some in and we're working hard to do that. We're trying very hard to make some additions to the squad and hopefully we'll have some good news in the not too distance future.
I couldn't tell you exactly where we are with that [Cesc Fabregas]. I'm in contact with the executive vice chairman [Ed Woodward], who has been dealing with it just now.
I'll hopefully know a little more in the next day or so. It's the middle of the night back in England right now so I may have a bit more information in the next day or so about how it's going.
Moyes' latest quotes come after another hectic week in the press for Manchester United after Wayne Rooney was reported as being "angry and confused" about his current standing at Old Trafford whilst Barcelona boss Tito Vilanova went on the record to say that Cesc Fabregas has rejected talk linking him with Old Trafford.
Watch David Moyes' presser below.
---