David De Gea signs Thiago Alcantara's matchball 'See you in Manchester'
On Tuesday Spain won the Under 21 European Championship following a thrilling 4-2 final win over Italy.
Barcelona's 22 year old midfielder Thiago Alcantara netted a hat-trick. Thus, he was awarded the matchball and duly asked all his teammates to write a message for him.
With an £18 million release clause in his contract Thiago is being heavily linked with a move to Manchester United.
Good friend and International teammate David De Gea quite clearly wants the talented Barca man to join him at Old Trafford.
Thiago is below pictured with the message 'Nos Vemos en Manchester' translating to 'See you in Manchester'.
We can only assume David De Gea wrote this and will only serve to heighten speculation regarding Thiago's future.
A further close up is below the initial picture. (Via @CheGiaevara on Twitter)
Of course, as some have suggested. This message could have been written by Isco (if he joins Manchester City) or Joel Robles – who was in the Spain U21 squad and plays for Wigan.
As an aside, we met Thiago after the Euro 2013 final and missed this EXCLUSIVE, despite the evidence being right in front of our eyes! (See third picture below.)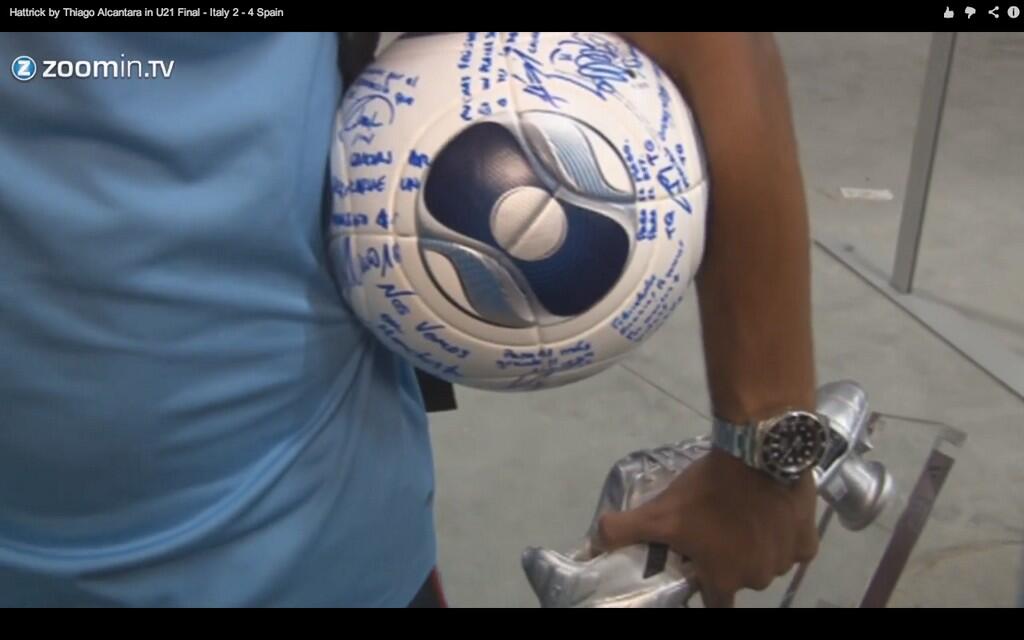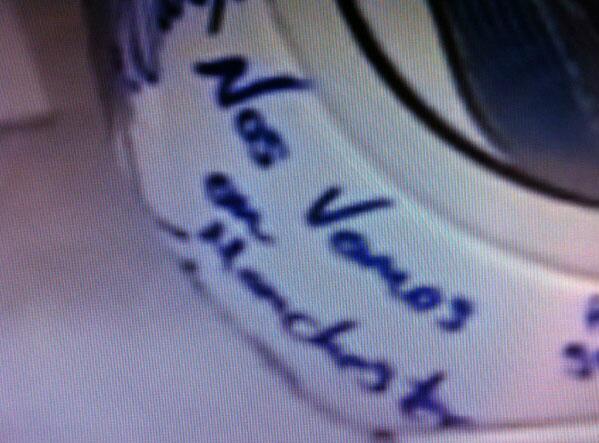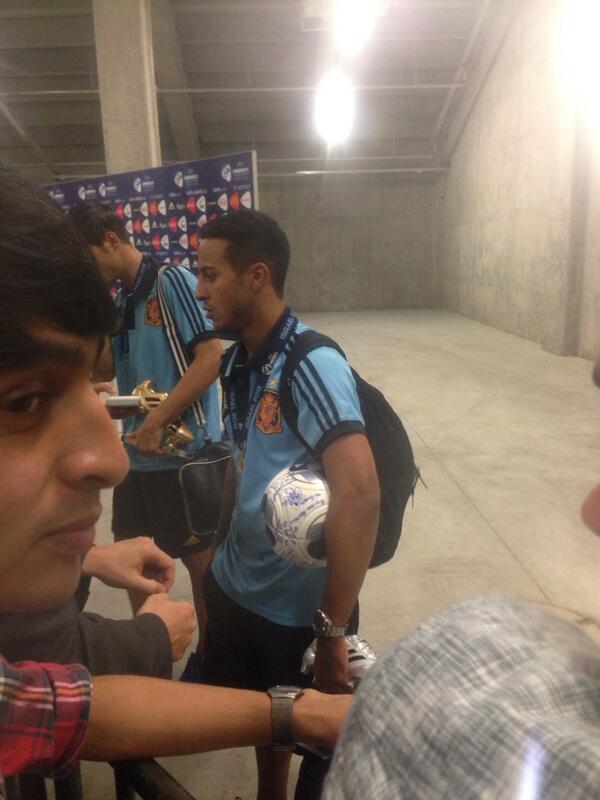 ---