David Beckham gets another PR win writing a full page letter in a Miami paper [Picture]
David Beckham never misses an opportunity to pull a PR stunt out his bag, and the day after Goldenballs announced he his bringing a new team to Miami the Englishman has written directly to the people of the pan-handle state.
Beckham bought a full page advert in one of the Miami papers, and the former Man United, Real Madrid, AC Milan, PSG and LA Galaxy star used the space by writing a letter to the citizens of the American state.
Beckham wrote:
Dear Miami, 
Yesterday we announced that we are taking the first steps in bringing Major League Soccer to this great city. Today I personally want to thank everyone for the warm and gracious welcome you have given me. 
While we considered various places, I knew in my heart – from my very first visit – that Miami was the right home for our club. This wonderfully vibrant and diverse community is filed with the same energy that makes soccer the most popular game in the world.
I am excited and humbled to help bring soccer to Miami, and to help further Miami's deserved reputation as a trie world-class city.
See a copy of David Beckham's letter below.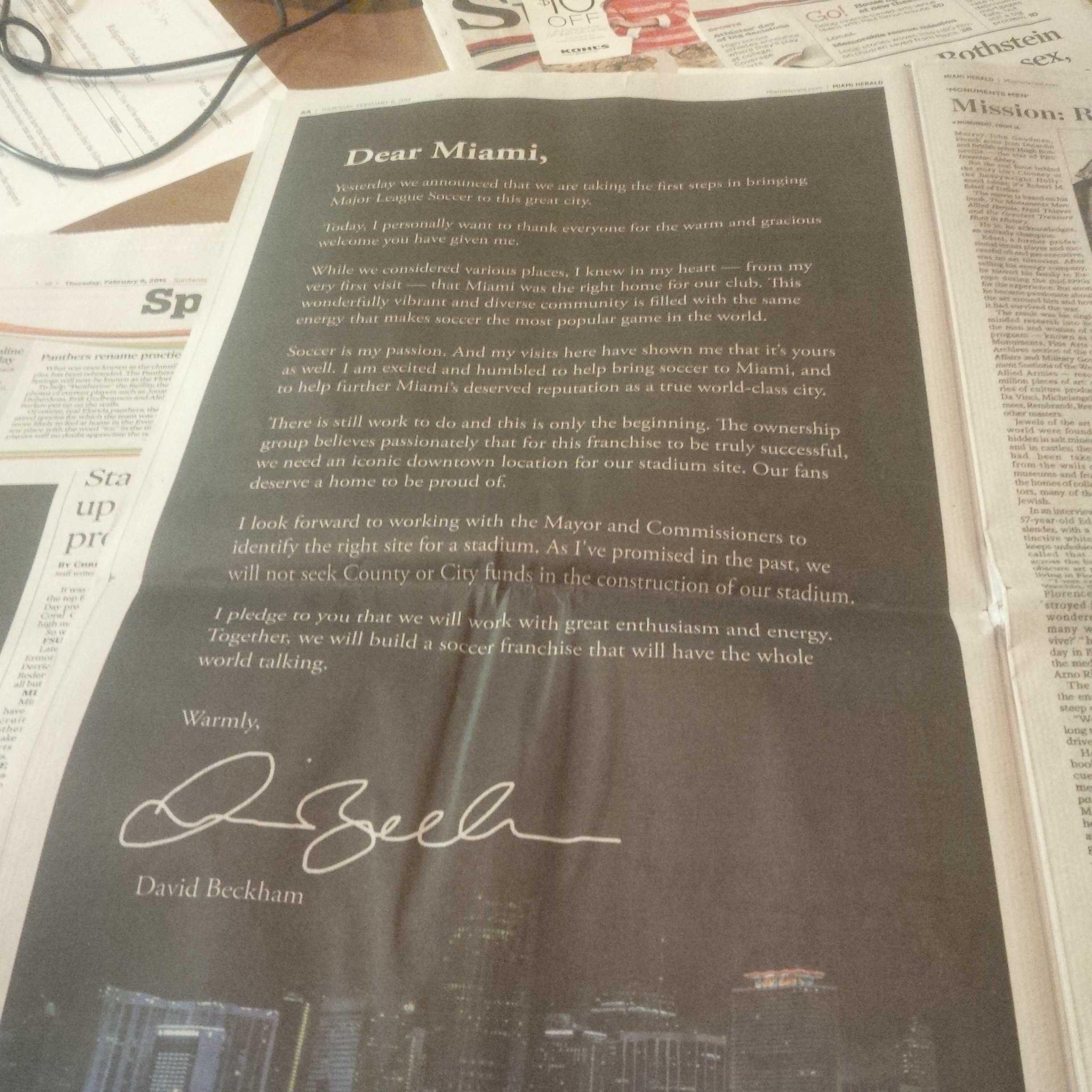 ---
GAMBLING CAN BE ADDICTIVE, PLEASE PLAY RESPONSIBLY