Danny Welbeck 'hits back' at Van Gaal: 'No one can criticize my finishing' [Express]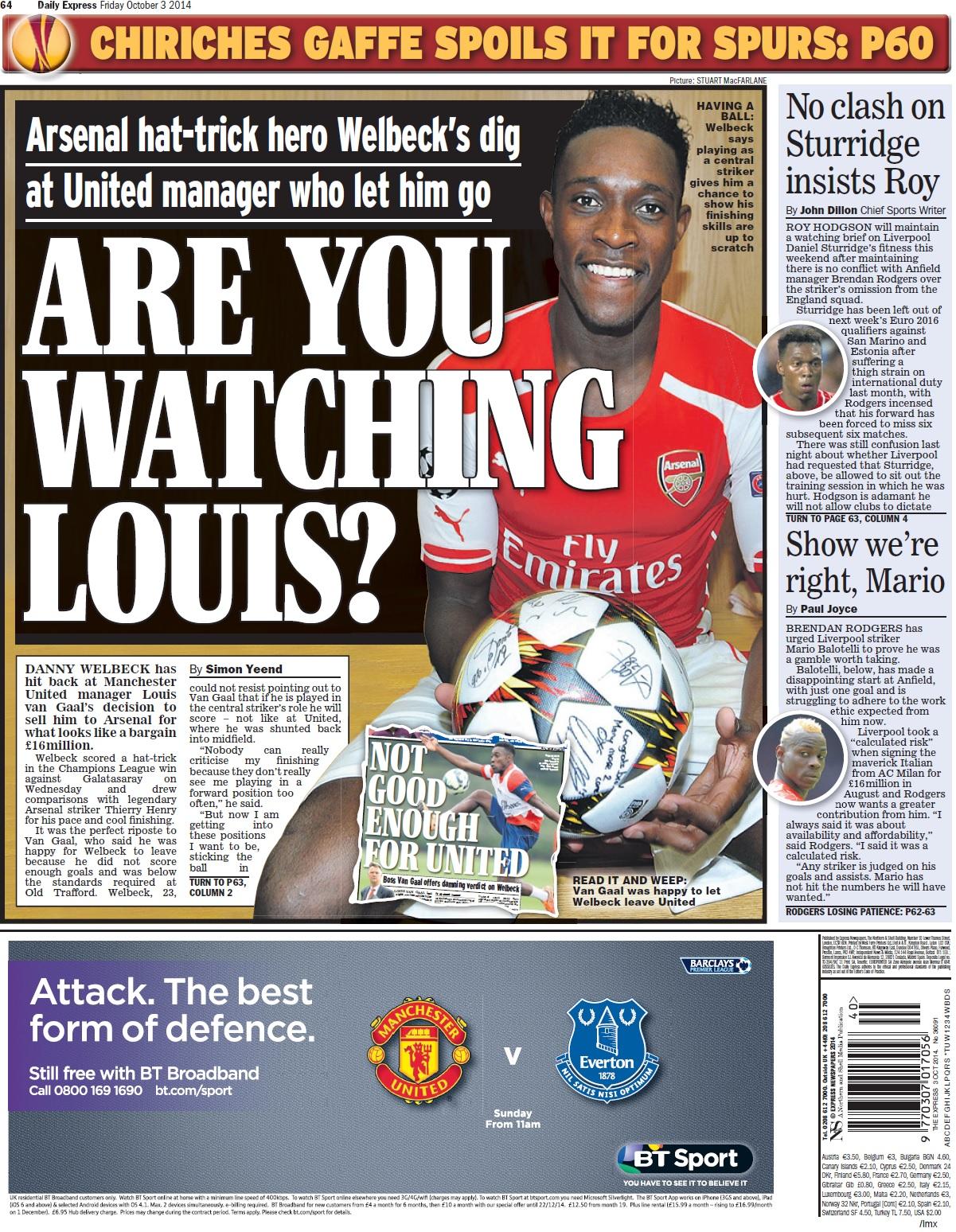 The words 'hit back' in this post's title are in inverted commas because it looks like a pretty liberal taking-out-of-context from the backpages, the Express in this case.
They say Danny Welbeck has 'hit back' at Manchester United boss Louis van Gaal for criticizing his finishing, despite the fact that there's zero evidence Welbeck was directing his words at his former manager.
'Nobody can really criticize my finishing because they don't see me playing in a forward position too often.
Now I'm getting into these positions, I want to be sticking the ball into the back of the net.'
To be fair, Welbeck could have been referring to any one of the thousands of Twitter critics here rather than Van Gaal.
Best football betting tips & free bet offers
Click here for more Premier League betting tips
---