Cruzeiro's Vanderlei Luxemburgo wiped out v Palmeiras (Videos)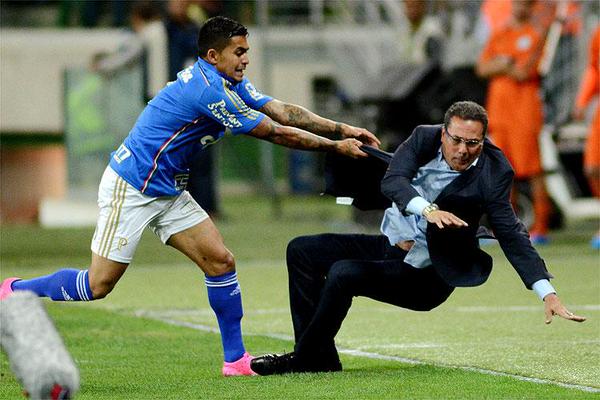 There was a comedy moment in Brazil on Wednesday night as Palmeiras beat Cruzeiro 2-1 in the domestic cup.
One of the biggest roars of the night from the Palmeiras fans came when midfielder Dudu ran straight over Cruzeiro coach Vanderlei Luxemburgo when he was fighting for possession near the sidelines.
Luxemburgo was skittled onto his backside by Dudu, and the home fans near the dugout celebrated as if their team had scored a goal.
Enjoy the footage below.
Click here for more Premier League betting tips
---