Cristiano Ronaldo quashes Manchester United return rumours with goal celebration v Malaga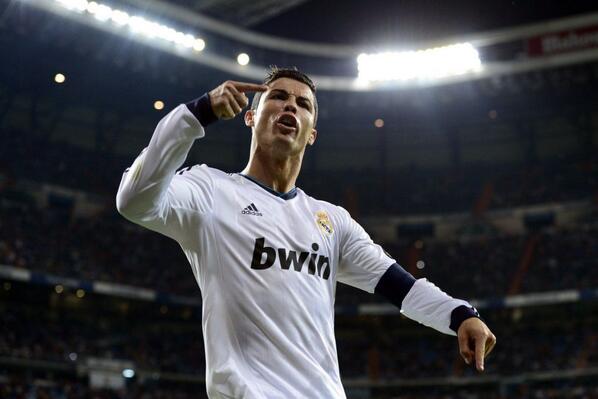 Seriously, its amazing how out of touch the English press is sometimes.
Even if the Daily Mail are correct that Cristiano Ronaldo is "close" to returning to Manchester United, their timing was horrific.
The Mail even suggest that  David Gill, United's current chief executive, is currently in Madrid meeting Ronaldo's agent Jorge Mendes and talks about Cristiano's return to Manchester are positive.
Yet, just minutes before the Daily Mail back page for Thursday was released, Cristiano Ronaldo was scoring his 200th goal for Real Madrid and celebrating in emphatic style during Real Madrid's 6-2 win over Malaga.
Ronaldo crashed home a close range free-kick and celebrated exuberantly, clearly saying the following words in Spanish: "Yo aquí, yo aquí" – effectively "I am staying here."
With all the upheaval at Madrid in recent weeks, with Jose Mourinho set to depart, it appears as if Cristiano Ronaldo has shown where his loyalties lie for now.
Disappointing for Manchester United fans, but this could be a long summer.
Footage of Cristiano Ronaldo's emphatic celebration can be seen below.
---