Cristiano Ronaldo consoles Lionel Messi post Real Madrid 2 – Barcelona 1 [Pictures]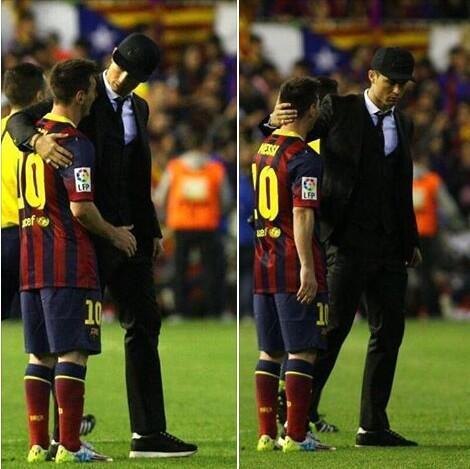 It was the picture that went viral almost immediately after it was shot.
And, it flies in the face of many who claim their to be a big rivalry between Cristiano Ronaldo and Lionel Messi.
Read into it what you will – it could well be the picture of the season and perhaps sums up the relationship between the two greatest players on the planet.
Got to ask though why Lionel Messi was touching Ronaldo's leg…
Click here for more Premier League betting tips
---