Cristiano Ronaldo admits he's open to working with Chelsea boss Jose Mourinho again [Marca]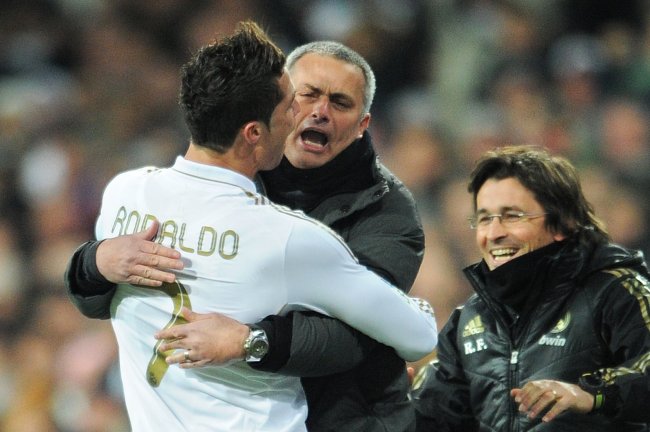 The front page of Spanish daily Marca goes after Cristiano Ronaldo today.
The paper labels that Real Madrid star a "show off", as the 30-year-old is attacked for failing to rule out the possibility of leaving the Santiago Bernabeu.
Ronaldo has currently been doing hundreds of media interviews as the Portuguese star releases his new movie.
In virtually every interview Ronaldo is asked the same question about leaving Madrid for either PSG, Manchester United or somewhere else, and Cristiano constantly peddles the same reply: no-one knows that future.
Marca, however, seem to suggest that that line is beginning to wear thin.
By failing to rule out a move away from Madrid, Marca believe Cristiano is making eyes with other clubs. Moreover, the paper note that the forward isn't enjoying the best working relationship with Rafa Benitez.
The paper claims Cristiano is "uncomfortable" in Madrid, he failing to produce his usual impact on the field, and "his numbers falling".
During his premiere in London last night, Ronaldo was asked whether he could see himself teaming up with Chelsea boss Jose Mourinho again in his career.
Without directly linking himself with a move to Chelsea, Ronaldo again used his tried and trusted 'you never know' response, and thus Marca big up a possible Ronaldo-Mourinho reunion on their front page.
Ronaldo said: "Work with Mourinho again? Why not? I've got two more years on my contract with Real Madrid, but no-one knows what the future holds."
See the splash below.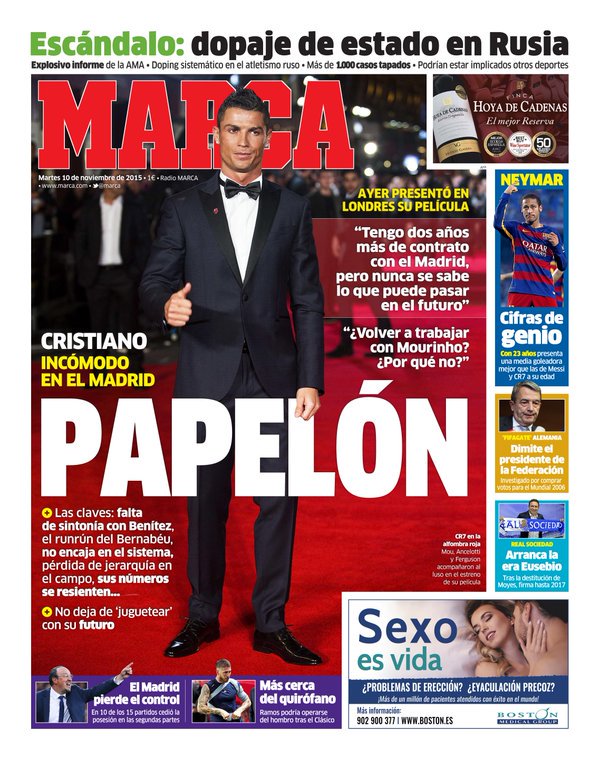 Click here for more Premier League betting tips
---