Crazy picture from Villa win suggests Jack Wilshre might be Arsenal's Messiah!
The picture below was taken by an Arsenal fan, named Murtaza Abidi, at the Emirates on Saturday, during Arsenal's 2-1 win over Aston Villa.
According to Abidi, he took the picture with his iPhone and it simply proves that Jack Wilshere may be Arsenal's "Chosen One."
Doubtless, Arsene Wenger will probably agree. Although it may have been more fitting if Santi Cazorla was the Arsenal player in question on the picture below.
Below the picture is an interview with Jack Wilshere following Arsenal's hard fought 2-1 victory against Aston Villa.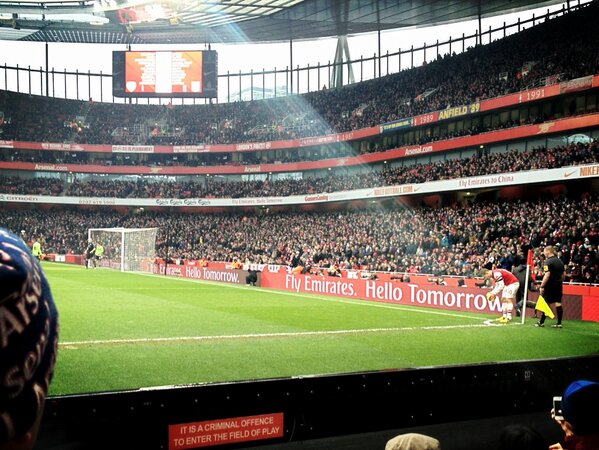 Click here for more Premier League betting tips
---