Contact Sport: Bruno Mendes makes a rash challenge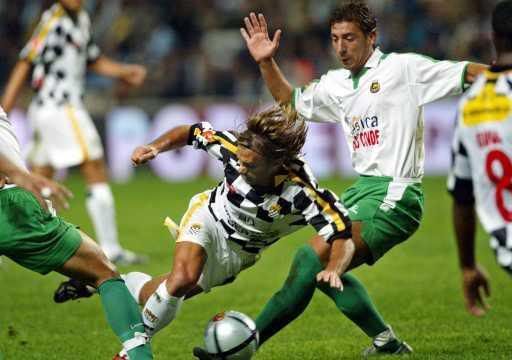 A wonderful video to put a smile on your face this weekend.
This footage comes from Saturday night's meeting between Benfica and Rio Ave in the Portuguese Superliga, a match which Benfica narrowly won 1-nil.
Due to the poor quality of the video, it is a little difficult to contextualise when this incident took place. But with that being said, we pick up the action with the camera focused on the substitutes from both teams warming up on the side of the pitch.
Nothing too exciting there.
Suddenly, the subs on both sides begin to slow down their warm-ups as it became clear that their attention was distracted by the development in the play, with the action coming closer to the area where they were all standing.
To see what happened next watch here.
***
UPDATE: A video with crystal clear footage of the incident has now been released.
The video can be seen here.
---
GAMBLING CAN BE ADDICTIVE, PLEASE PLAY RESPONSIBLY