Was there an ambulance with explosives at Germany v Holland? Kreiszeitung explain their report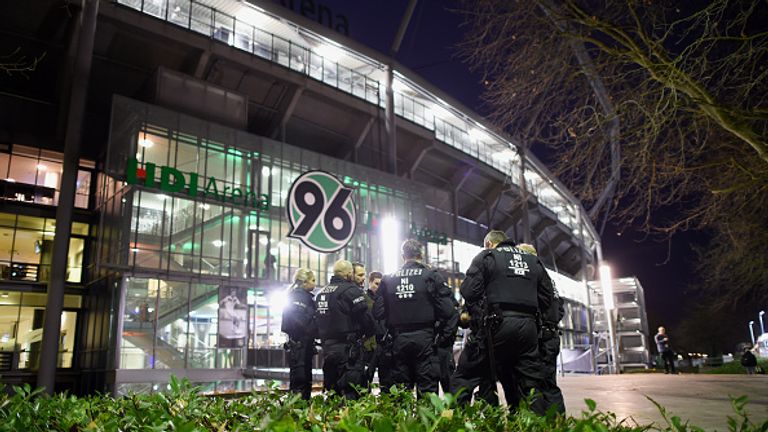 Last night a scary story broke in Hannover, as the international friendly between Germany and Holland was cancelled just ninety minutes before kick off.
Few details has emerged explaining exactly what happened at the stadium last night, and that's lead to plenty of speculation in the German media.
Yesterday, when everything was going down, German news outlet Kreiszeitung reported that an ambulance with explosives was found near the Hannover stadium. They added that a suspicious person was also said to have been spotted near the area.
That news report went viral quickly, with football fans everywhere fearing that a second game in a just a few days was being targeted by terrorists. Moreover, it was feared the plot was for the bomb to explode inside the stadium.
Almost as quickly as the news first spread, contradictory claims rubbishing the story also emerged.
Pistorius: "Contrary to reports, no explosives have been found." #GERNED

— DW Sports (@dw_sports) November 17, 2015
Now, almost twenty-four hours later, Kreiszeitung has produced a second article titled 'Many questions, Few answers' in which they confirm they received their information from a "reliable source", while they have reaffirmed that they stand behind their earlier report. The article notes they were told "ambulances equipped with explosives" was the cause of the threat.
Kreiszeitung also defended their original article citing a report in Welt, which wrote:
Specifically, it was said, perhaps the terror plot was planned using a vehicle loaded with explosives, which has "conditional access to the stadium." Could that mean an ambulance, a vehicle used by the TV broadcasters, or a vehicle for the security services? In the evening, all the vehicles were tested on the site around the stadium for explosives.
The questions and the concerns continue to circulate…
Click here for more Premier League betting tips
---