Chelsea's Samuel Eto'o blasted former coach Pep Guardiola for being a "coward" who did not respect him
Apparently not everyone has kind words to say about former Barclona manager Pep Guardiola.
"The true story is that Pep didn't respect the things in football," said Samuel Eto'o in an interview with BeIN Sports, "Pep told me how to move like a striker. I told him: 'You're not normal!'".
Eto'o, who played under Guardiola at Barcelona, insisted the current Bayern coach failed to speak directly with him, using teammates to relay messages, "He is a coward. Guardiola has never had the courage to say things in front of me. He passed by the players."
During their joint campaign Eto'o scored 36 goals and helped Barca secure the treble in one of the club's most successful seasons.
According to the current Chelsea striker, at the end of the season, he was approached by Barcelona's captain Xavi who told him the club wants him to extend, but he needs to speak to Pep first, "I said never, if you don't respect me, I don't respect you," recalled the 33 year old.
Despite rumoured tensions with his current manager Jose Mourinho, the Cameroonian international insisted their relationship is outstanding, "He becomes someone else in the build-up to matches. Like any human being, he sometimes loses his reason. He proved it sometimes, like when he did it with me, but he takes all the pressure on himself," explained the striker.
Watch Eto'o's interview with English voice over below:
[gthumb id="414668″ size="large" autoplay="1″]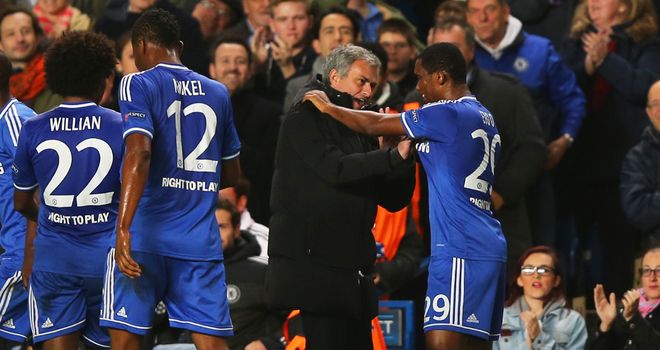 Click here for more Premier League betting tips
---