Chelsea's Michael Ballack is attacked by snowballs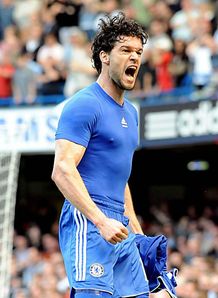 While conducting an interview at snowy Cobham with Chelsea TV, Michael Ballack was forced to cut short his thoughts on the Blues when a group of Chelsea trainees attacked the German on his blindside with an unprovoked barrage of snowballs.
The famous German humour quickly came to the fore as Ballack's immediate reaction was to turn on his assailants and shout and them. Quickly Ballack's attention turned to getting even, as he left his face-time in front of the camera, and tried and chase down the scalawags. Sadly, he never caught up.
The incident can be seen here.
---
GAMBLING CAN BE ADDICTIVE, PLEASE PLAY RESPONSIBLY