Chelsea target Antoinne Griezmann if Eden Hazard jumps ship [Mail]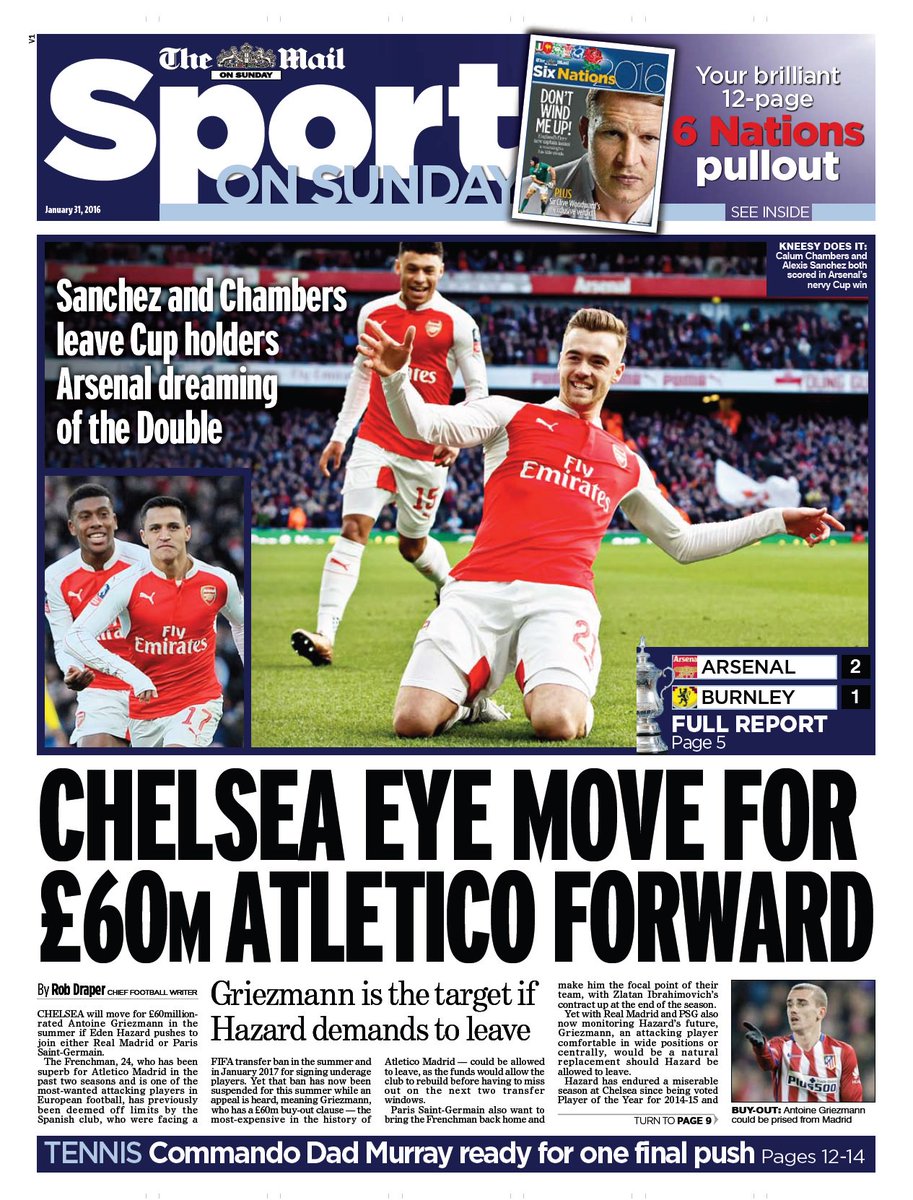 The Mail on Sunday have quite  along winded transfer story on their sports splash this weekend.
Perhaps the most telling aspect of the front page of the sports section is the fact that there are no imminent deals reported ahead of the end of the January window.
With that being the case, most football fans should start thinking about other things as, for most clubs, they've done all their deals already.
Looking ahead to the summer, Eden Hazard is still being tipped with leaving Chelsea.
Real Madrid and PSG are name dropped by the Mail as the two long standing suitors for the Belgium international.
If Hazard does jump ship, the scoop is that Chelsea will target Atletico Madrid striker Antoinne Griezmann and the Blues will cough up 60 million pounds, as per his buyout clause.
Of course, Griezmann has been linked to Chelsea plenty of times in the past, and there still seems to be a lot of water to pass under the bridge before this summer's transfer come into focus.
Also what about Atletico's transfer embargo? And how will Euro 2016 go?
Perhaps the other big takeaway from the story is that Alexandre Pato is arguably only a short term solution, and there is little hope the Brazilian will stay at the Blues past his contract till the end of the season.
Click here for more Premier League betting tips
---