Chelsea fans troll 'Invisible' Mesut Özil after MIA performance for Arsenal [Tweets]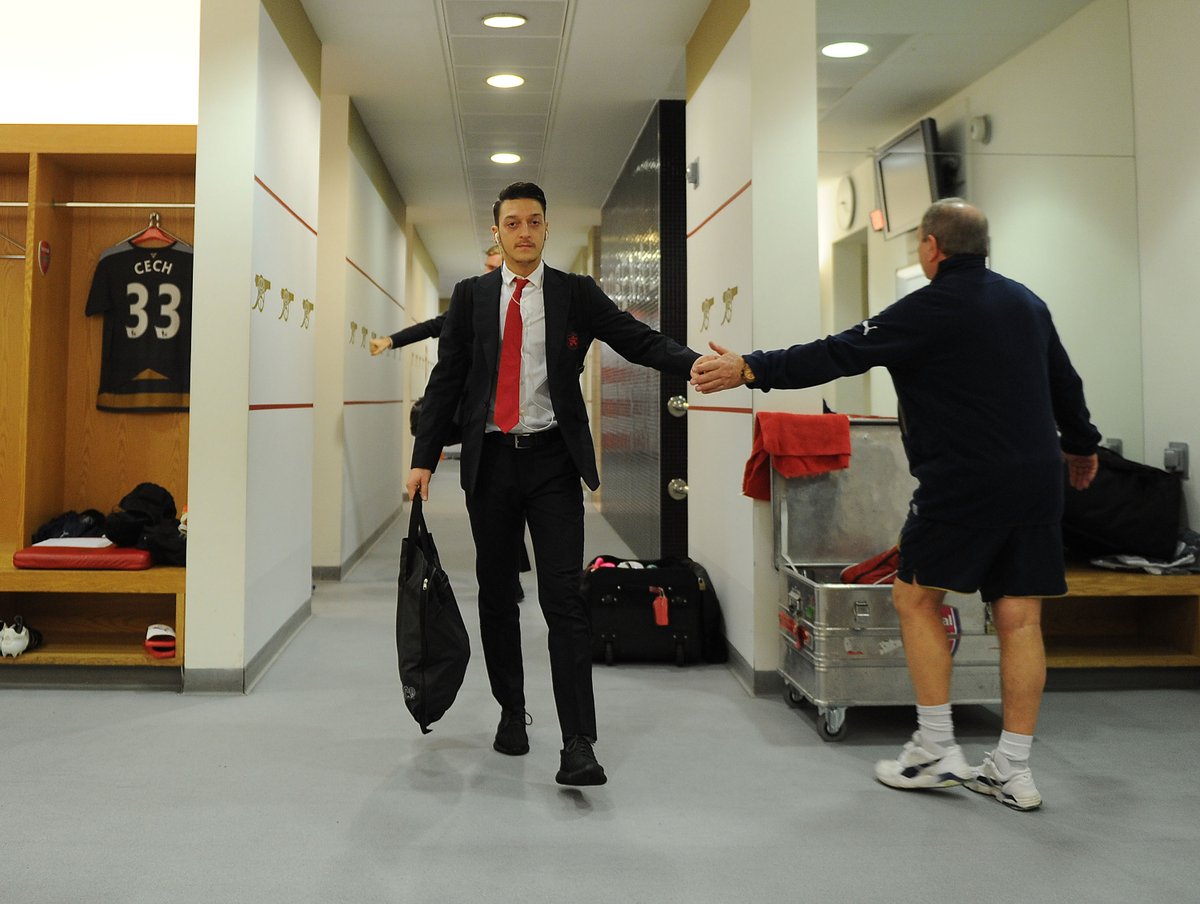 The above picture is genuinely the only one we can find from Mesut Ozil today.
No in-game pictures of the German could be found, which would leave us doubting whether he played at all, if it weren't for his name appearing on the team sheet.
Because the simple truth is, assist king Ozil simply didn't turn up today.
Despite having 16 assists to his name already this season – putting him on track to beat Thierry Henry's record of 20 – he failed to conjure up a single scoring chance for his teammates.
Granted, Arsenal played with 10 men for most of the game, and with Olivier Giroud subbed off, Ozil was deprived of his main target man.
But Chelsea fans don't seem to care about that issue, and took to mercilessly trolling Ozil once they realized Hazard created more chances in his 10 minutes on the pitch than Ozil did in the entire 90 minutes.
When you can't find Ozil… https://t.co/nt0jkWQ6bJ

— Manoli (@xM20x) January 24, 2016
Eden Hazard created more chances in 10 minutes than Ozil did all game.

— TweetChelseaFC (@TweetChelseaFC) January 24, 2016
Lol Ozil pocketed by a fringe player @theSiqwel #CFC #Chelsea #arsenal pic.twitter.com/Oox4X5IWhM

— Sbuda (@SbudaHeaven) January 24, 2016
Fabregas to Ozil after the game: https://t.co/S4SxhyFYZr

— ReviewFootball (@ReviewFootball) January 24, 2016
Hazard did more in his 15 minute cameo than Ozil did in 90 minutes…

— Juan (@socraticjuan) January 24, 2016
Ozil assisting Arsenal tears this evening

— Spooky (@Spooky23) January 24, 2016
Arsenal fans laughing at Hazard being on the bench as if he won't do more in the 20 minutes he'll play than Ozil will in the entire game

— ㅤ (@juanalbert098) January 24, 2016
Somebody vine that Ozil masterclass.

— Mourinholic (@Mourinholic) January 24, 2016
Ozil was great today wasn't he? Big time player….

— The Spurs Show (@spursshow) January 24, 2016
Has Mesut Ozil tweeted yet or are his tweets invisible, too? #NeinGunnersNein

— Chelsea HQ (@Chelsea_HQ) January 24, 2016
---