Chelsea are trying to offload Petr Cech to PSG and sign Real Madrid's Diego Lopez [Marca]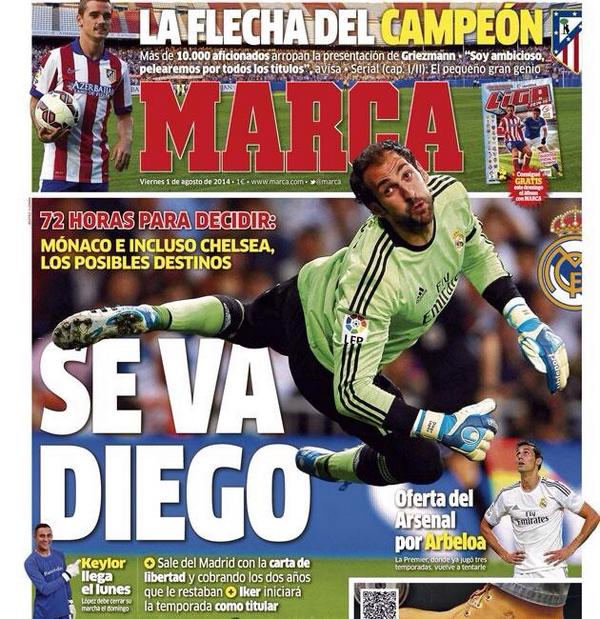 Chelsea manager Jose Mourinho wants to get rid of Petr Cech and sign Real Madrid goalkeeper Diego Lopez, according to Spanish newspaper Marca.
In his last season at Real Madrid, Mourinho promoted Diego Lopez to first choice goalkeeper ahead of Iker Casillas, the latter falling permanently down the pecking order.
However, with Keylor Navas coming in, Lopez will also be demoted and doesn't want to be a reserve at Madrid, preferring the bench at Chelsea. This is despite interest from the likes of AS Monaco and Napoli.
Lopez seems to have a lot of trust in Mourinho, a manager who showed faith in his ability. It appears his time is up at Madrid with Casillas staying at the club and Marca say that Madrid are so keen for him to leave that they are willing to pay out his contract.
Should he move to Chelsea, he would be deputy to Thibaut Courtois with Mourinho hoping to sell Petr Cech to PSG.
---