Cheeky Jurgen Klopp enjoys presser pre Zenit-Dortmund thanks to bumbling translator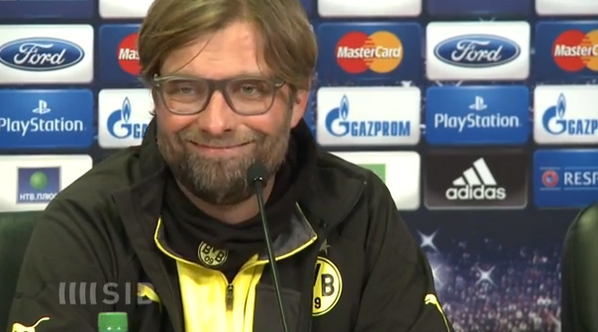 Borussia Dortmund return to the Champions League this evening and the press conference on Monday featured another Jurgen Klopp masterclass.
The Dortmund coach was arguably the star of Europe's premier competition last season and despite his side's poor form in the Bundesliga was his usual cheeky chappy self.
The translator provided by Zenit had an absolute nightmare in the early stages of the press conference and started by interrupting Klopp on a number of occasions.
Zenit's translator then admitted he hasn't watched a Champions League match before and is in a way useless to translate.
Klopp then has quite a bit of fun with him. Pulling some trademark funny faces and such like…
Video below…
Click here for more Premier League betting tips
---