Champion! Real Madrid's Toni Kroos has lifted 4 trophies in his last 10 games
Toni Kroos has the Midas Touch right now, nearly everything he touches has been turning to gold over the past few months.
Since lifting the Bundesliga title on the 11th of May with Bayern Munich, Kroos has finished 4 of his last 10 games with a medal draped around his neck holding a trophy aloft.
After the Bundesliga title, Kroos lifted the DFB Pokal a week later after beating Dortmund in the German Cup final.
Kroos then went to the World Cup, and after 7 games, lifted the trophy with his German world champion teammates.
And this week, in his first game with Real Madrid, Kroos again lifted a piece of silverware, as Los Blancos won the Super Cup Final against Sevilla.
Die Mesiter.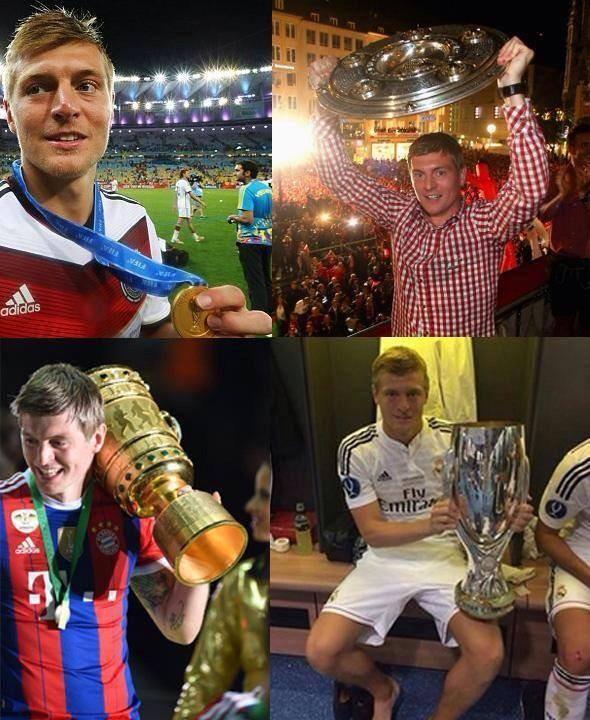 ---