Cesc Fabregas to leave Stamford Bridge, Juventus & Inter Milan lead chase [Corriere dello Sport]
Italian daily Corriere dello Sport today have Cesc Fabregas splashed on their front page as the Chelsea midfielder is tipped to quit Stamford Bridge.
It's been a difficult season for Cesc, as the Spanish international has repeatedly been falsely accused of being a troublemaker who helped push Jose Mourinho out of the club.
While Fabregas has seen his reputation smeared, his performances on the pitch have suffered.
His assist-king crown from last season is long gone, while the Telegraph now believe Cesc is in danger of missing today's match at Manchester United too.
The midfielder was subbed in the 2-2 draw with Watford, and he's not travelled with the squad to Manchester. As reported in the Telegraph:
Chelsea sources claimed Fabregas had a fever on Sunday night, but the Spaniard's no-show comes on the back of a turbulent run of events.
Returning to Corriere dello Sport, they announce today that Cesc is set to quit Chelsea, while Italian sides Juventus and Inter Milan are chasing the 28-year-old.
It's left vague as to whether Cesc will leave the Blues this winter or only at the end of the season.
Corriere dello Sport believe that Cheslea will want at least 25 million euros for their midfielder, while the player's pay packet is estimated to be 8 million euros a season.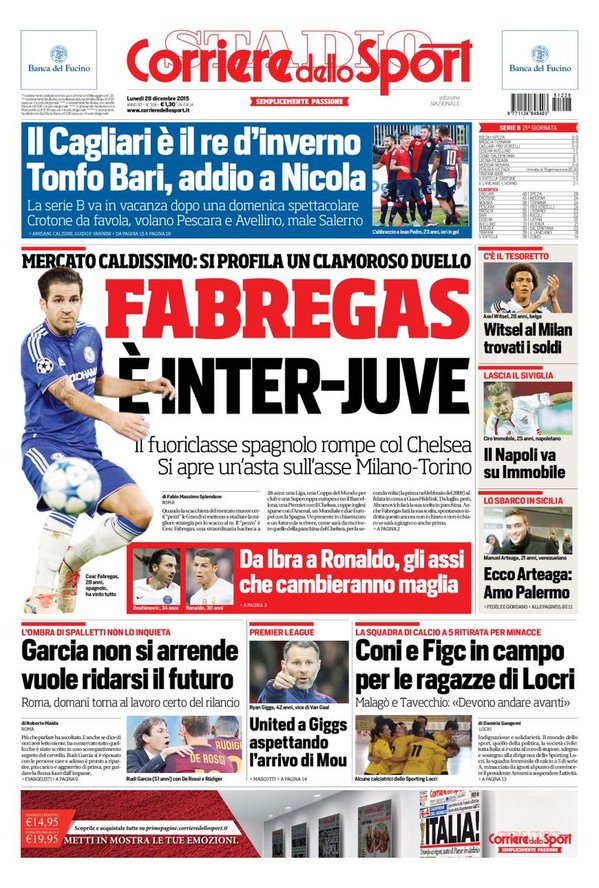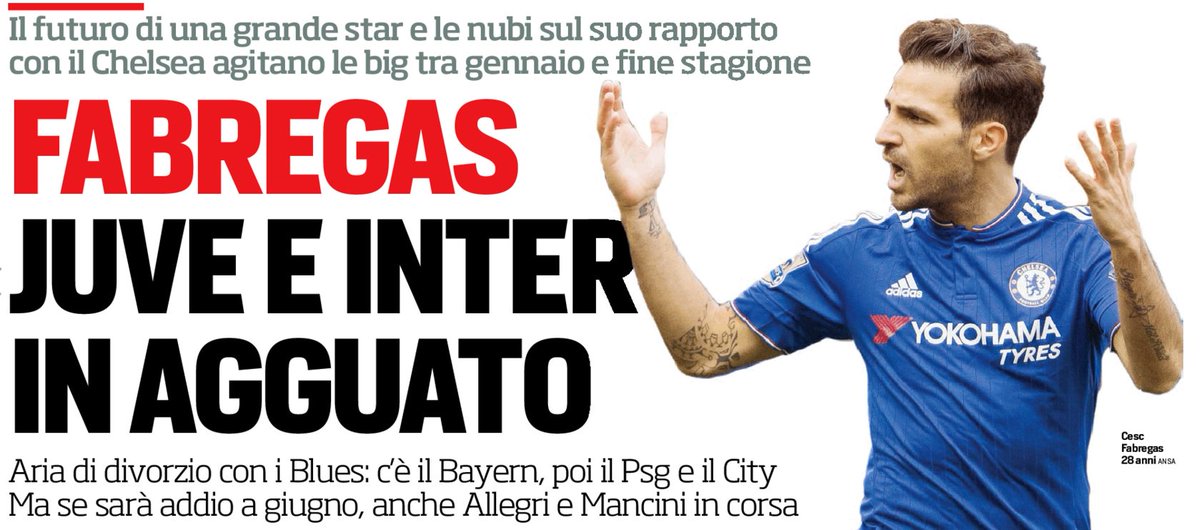 Click here for more Premier League betting tips
---