Cabaye heard Arsenal's negotiations with Newcastle, Gunners said £25m a lot for a reserve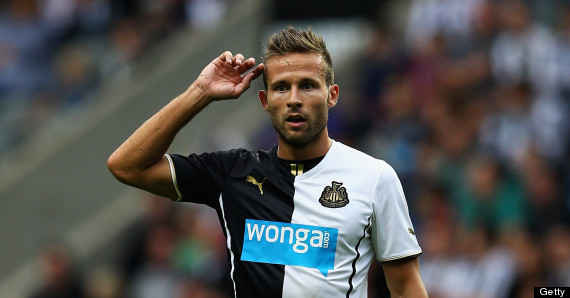 There is a brilliant story going round on transfer deadline day about Arsenal's approach for Newcastle's Yohan Cabaye in the past few weeks.
According to the BBC's James Pearce, the deal went dead after Newcastle owner Mike ashley allowed Cabaye a first hand audio recording of Arsenal's phone call in which they made their bid.
Pearce wrote on Twitter:
I'm told Mike Ashley let Cabaye listen to phone negotiations last week + he heard Arsenal say: "25 million a lot for a reserve" #moodchanger
Newcastle are demanding £20 million plus for Cabaye after immediately rejecting Arsenal's initial offer of 10 million pounds.
I'm told Mike Ashley let Cabaye listen to phone negotiations last week + he heard Arsenal say: "25 million a lot for a reserve" #moodchanger

— James Pearce (@Pearcesport) September 2, 2013
---