Busan Ipark keeper Lee Bum-young destroys penalty spot, evil plot works a treat [Video]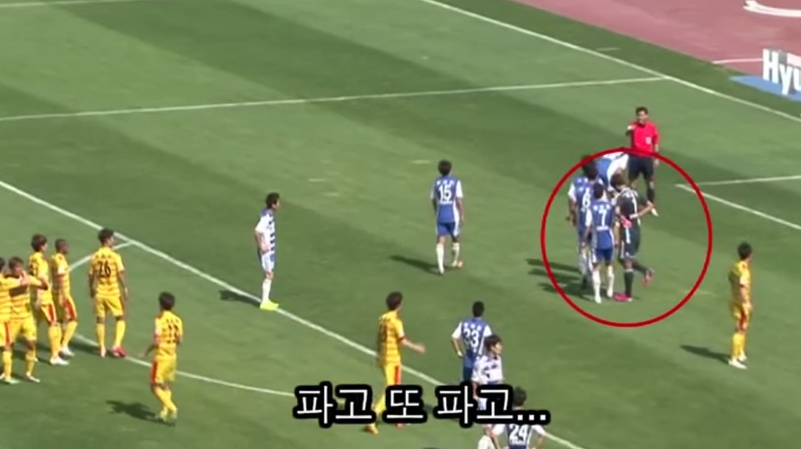 This was some cunning and expedient behaviour from Lee Bum-young in South Korea today.
The 26 year old goalkeeper, who has been capped at international level with South Korea, hatched a brilliant plan to sabotage the opposing team's imminent penalty kick.
With the Busan defenders were still arguing with the ref over the awarding of the spot kick, Bum-young set about defiling the penalty spot by kicking divots out of it.
The opposing team complained meekly to the keeper, but didn't tell the ref, and lo and behold, the kicker sent his penalty into orbit.
'Cheeky' trick from Bum-young, you might say.
---