Brilliant video! Cristiano Ronaldo talks about his relationship with Lionel Messi (in English)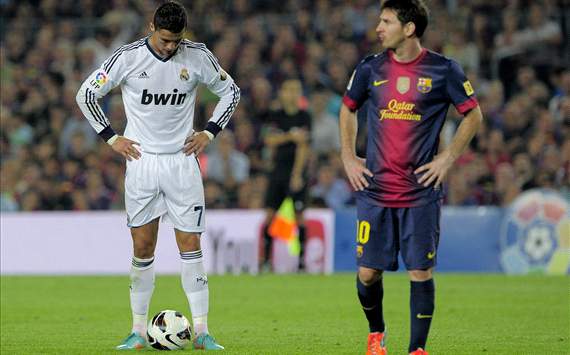 It's the relationship that continues to intrigue: How do the two best players in world football get on? Or not.
Cristiano Ronaldo has given an excellent new interview to beIN sport, in English, about how he interacts with Lionel Messi.
Despite what many believe, Ronaldo comes across as very genuine and does not appear to be envious or jealous of the player many believe is the best on the planet.
The Real Madrid forward says: "He [Lionel Messi] is a great player.I have a professional relationship [with him] like I have with other players. I'm not friends with him because we don't share the same dressing room. I respect him like a professional. We're not real friends, just friends through our profession. There are no issues between the two of us."
Ronaldo even finds time for a joke about Messi joining Real Madrid and adds: "It's [issues being created] not just now, its been the same for the last five years. I can't control it." Enjoy the excellent interview below.
[jwplayer config="For-all-videos" mediaid="255528″]
---
GAMBLING CAN BE ADDICTIVE, PLEASE PLAY RESPONSIBLY