Brilliant Sunday Sun back page hits back at Alan Pardew for blaming Newcastle fan anger on local press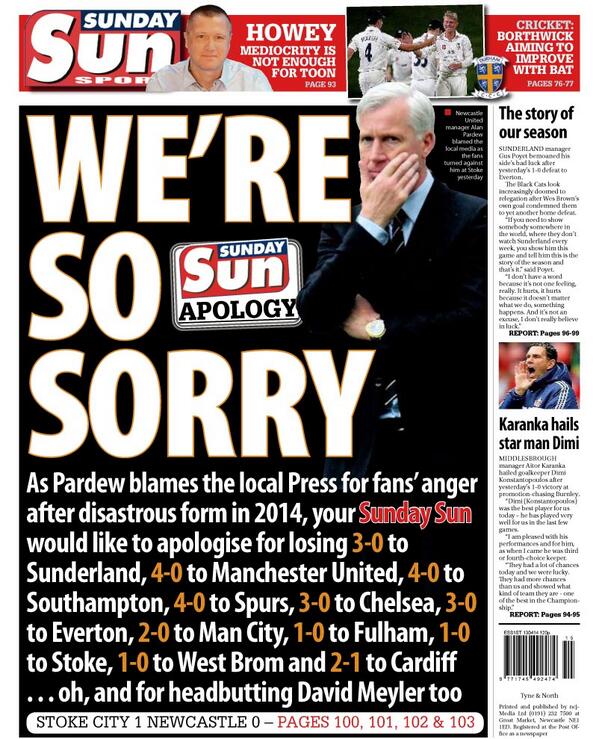 Kudos to the Sunday Sun for an excellent back page, hitting back at beleaguered Newcastle boss Alan Pardew.
After Newcastle lost 1-0 at Stoke today, the Toon's fourth successive defeat, Alan Pardew said the following:
"Four defeats for Newcastle is going to bring its own pressure. I don't think the local press have helped. Four defeats as a Newcastle manager, we have 10 senior players missing. It is a difficult hole to try to fill. Their frustration has boiled over a little bit. And we need to settle it down. The only way to settle it down is to get a win."
So, the Sunday Sun responded in kind – with a glorious back page that puts Newcastle's horrible recent form in perspective.
Perhaps Newcastle should have sacked Pardew after the David Meyler head butt incident.
Click here for more Premier League betting tips
---