This brilliant Philippe Coutinho banner makes its debut in the Kop end tonight [Picture]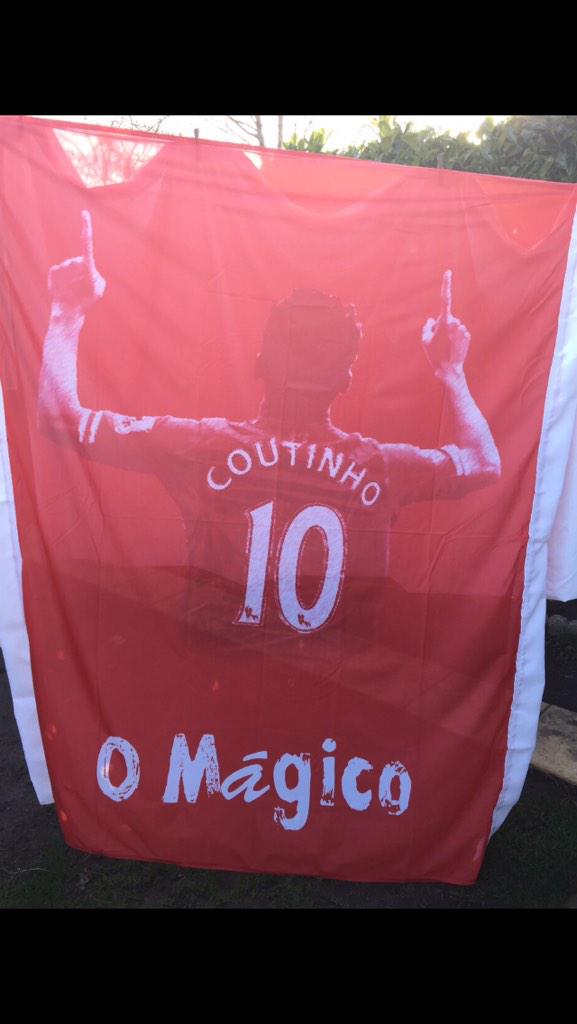 Philippe Coutinho has been in sensational form for Liverpool over the last few months and his performances have been rewarded with this banner tribute.
Featuring an image of the player in a red hue with 'O Mágico' written on it in white, the banner will make its debut tonight in the Kop end at Anfield when Liverpool host Burnley.
It's not uncommon to see a player's form dip after signing a new contract.
The reassurances given make them complacent and somewhat quell the drive and ambitions of the player in question.
But since signing a five-and-a-half year deal in February Coutinho has been gunning for a Player of the Year nod.
His latest magic act took place at the weekend when the Reds dealt a severe blow to Manchester City's title defense while increasing their own top four hopes. A player who seems to respond well to good faith, Coutinho might well be inspired by this show of affection!
We've had this banner made for a mate. It'll be on The Kop tonight #OMàgico pic.twitter.com/CoeRHOmzaL
— Spion Kop 1906 (@SpionKop1906) March 4, 2015
Back Liverpool to beat Burnley at 11/4!!!
---
GAMBLING CAN BE ADDICTIVE, PLEASE PLAY RESPONSIBLY