Brendan Rodgers wouldn't swap Philippe Coutinho for Mesut Ozil or Juan Mata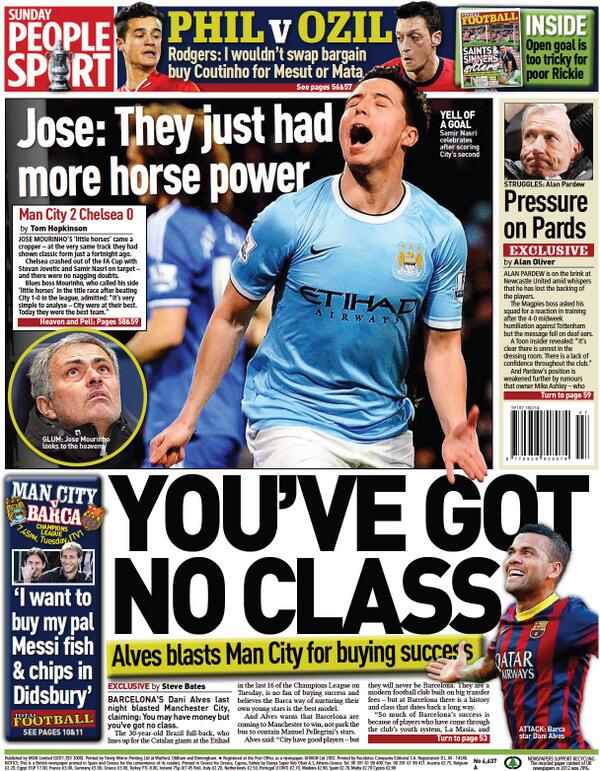 Now this should get football fans arguing across the country.
Ahead of Liverpool's mouth watering FA Cup clash with Arsenal on Sunday, Brendan Rodgers has given some of the Sunday papers some juicy quotes.
The top of the Sunday People – see picture above – abbreviates the quotes from the Liverpool boss, who says he wouldn't swap Philippe Coutinho for either Mesut Ozil or Juan Mata.
To put that in perspective, Mesut Ozil is Arsenal's record signing and Juan Mata holds the same status with Manchester United.
Whilst Coutinho may be ridiculously gifted, he isn't one of Liverpool best players (e.g. Luis Suarez, Daniel Sturridge or Steven Gerrard) and was bought for a bargain fee from Inter Milan.
In addition, despite some excellent displays for Liverpool this season, Brazil boss Big Phil Scolari still refuses to pick Coutinho for the Brazil squad.
Rodgers' thoughts on how English players can be as skilful as Brazilians are also laid out in the Independent on Sunday, an excerpt of which can be seen below.
You can't blame Rodgers for building up his own players. After all Coutinho would feel awesome with this assessment.
Arsenal and Manchester United fans will no doubt be amused…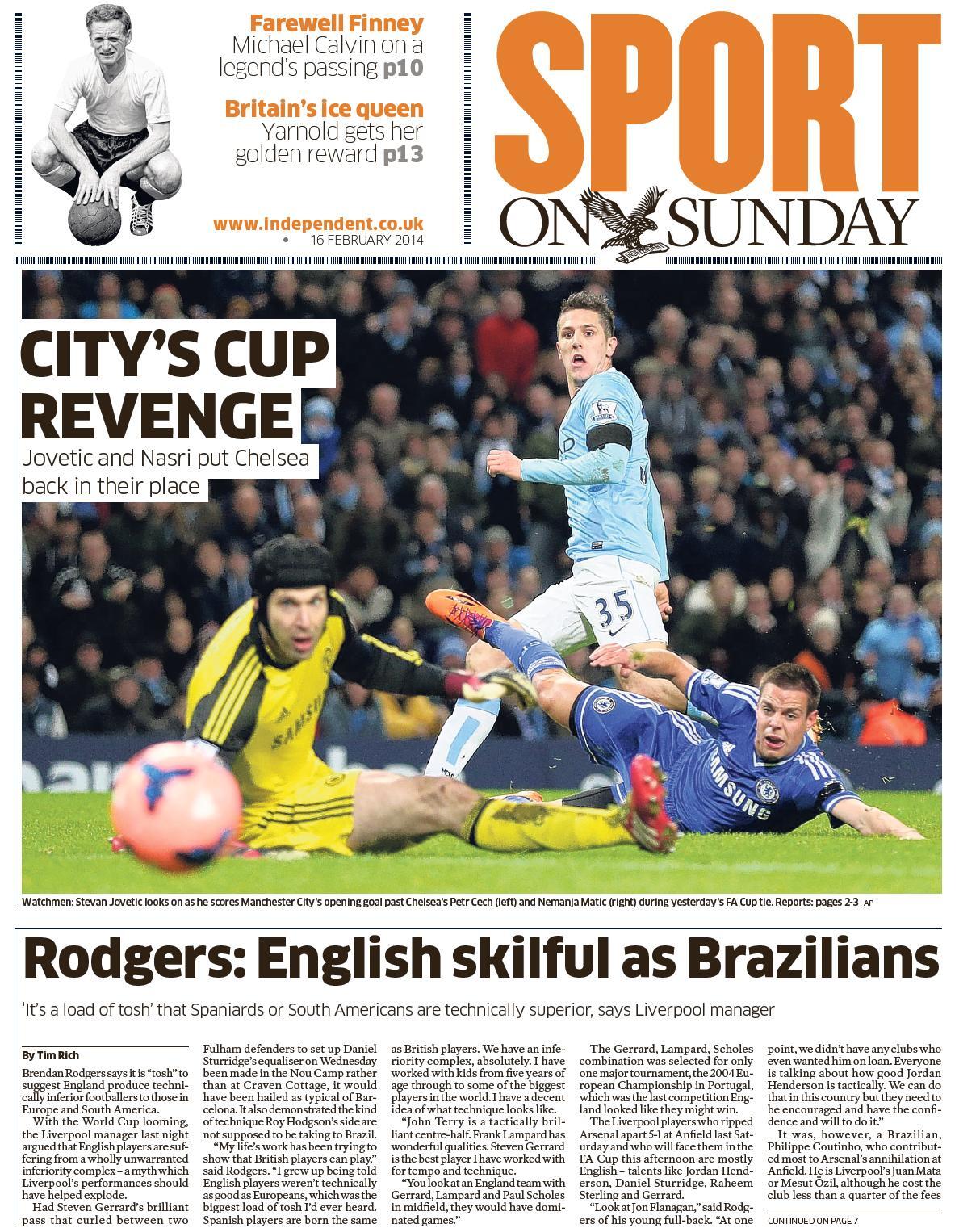 ---