Brendan Rodgers adamant that Raheem Sterling will not leave Liverpool this summer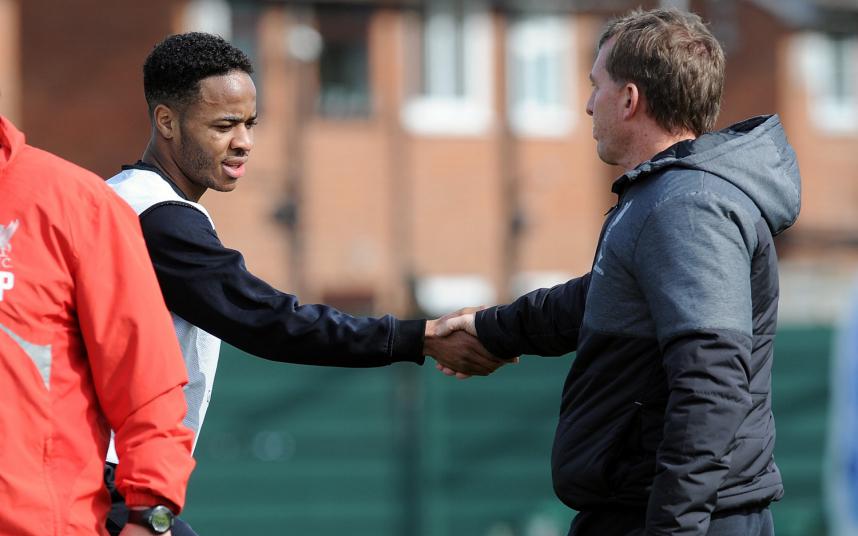 Liverpool manager Brendan Rodgers spoke to the press today ahead of they key Premier League clash against 3rd placed Arsenal.
Raheem Sterling was unsurprisingly the main talking point after the 20 year old yesterday gave an unauthorised 27 minute interview in which he claimed that he won't be signing a new contract.
Already linked to Manchester City, Chelsea and Arsenal, Brendan Rodgers was adamant that Liverpool's hand will not be forced in selling their valuable young talent
"Liverpool are one of the superpowers of football and if the owners don't want to sell, they don't have to," insisted Rodgers.
Sterling has over two years left on a contract worth £35,000 a week, having recently rejected a new £100,000 a week deal.
Rodgers added: "Concentration should be on his football. If his ambition is to win trophies that's aligned with what we do here. This is Liverpool. It's an honour for him to be here."
Brendan Rodgers told BBC Sport that Liverpool were surprised by the unauthorised interview but insisted that Sterling must now just concentrate on his football and help Liverpool push towards the top 4.
"There was no permission from us," he said. "He will learn. We all make mistakes in life, especially when we are young.
"I think the kid has tried to put off all talk about contract and money. For now hopefully the focus will be on football."
The 20 year old Golden Boy winner will have some big decisions to make this summer but certainly won't be on £35,000 by the end of the summer transfer window.
---
GAMBLING CAN BE ADDICTIVE, PLEASE PLAY RESPONSIBLY