Brazilian TV show Esquenta measures Hulk's bum, comes in at a massive 111cm
Hulk, the Brazilian international centre-forward, took part in the local TV show Esquenta this week, and the highlight of the striker's appearance on the programme was his compliance is allowing the show to measure the size of his backside.
Hulk's rear-ened has been a hoit topic in Brazil since the Confederations Cup, where repeated shots of the Zenit St Petersburg attacker's bum caused an avalanche of chatter.
Using a measuring tape, the circumference of Hulk's backside totalled a whopping 111 centimeters.
Putting that into content, Hulk's arse is 10 centimeters bigger than Brazil's reigning Miss BumBum, Andressa Urach (see a comparison of above).
Pictures from Hulk's appearance on Brazilian TV show Esquenta can be seen below.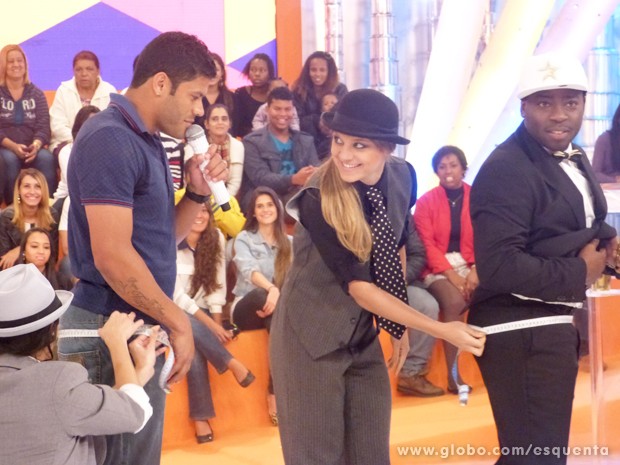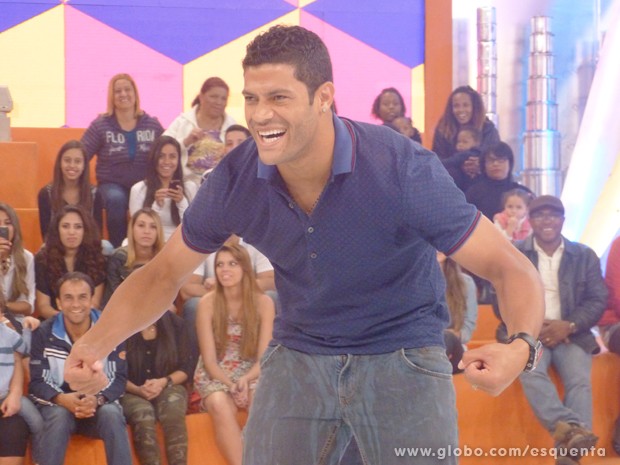 ---