Both Marca & AS post old photos of Gareth Bale in Marbella on their front covers
On Saturday night, here at 101 Great Goals, we published photos that were doing the rounds on the social networks, claiming Gareth Bale is in Marbella, waiting to sign for Real Madrid.
Said photos were quickly discredited. Turns out they were from July. When Bale was on a previous holiday in Marbella.
We were duped, not for the first time this summer transfer window and updated the post accordingly. Apologies again.
According to reports, Gareth Bale is in Spain waiting for completion of his world record transfer from Tottenham to Real Madrid, but as of yet, he has not been seen by paparazzi or anyone with a smartphone.
This hasn't stopped both Marca and AS publishing the old photos on their front covers on Sunday morning…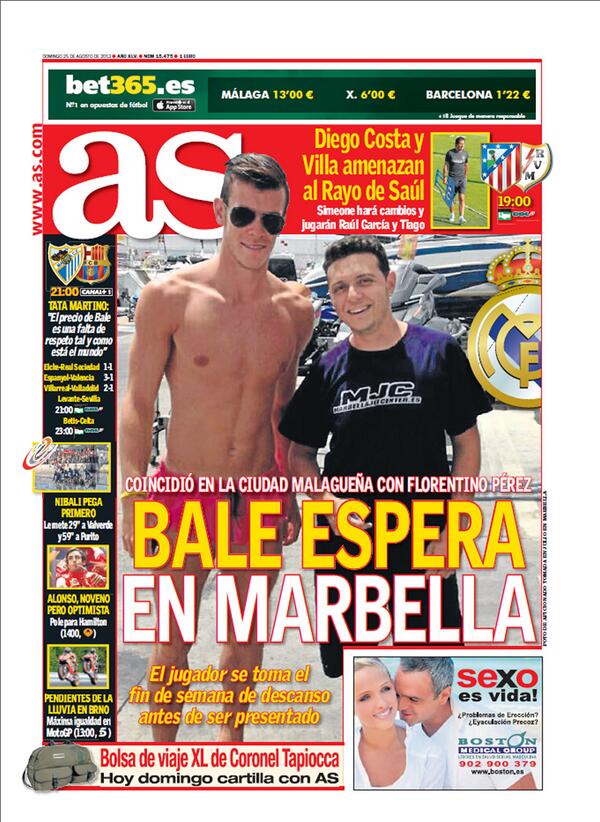 Best football betting tips & free bet offers
Click here for more Premier League betting tips
---