Both Kieran Gibbs & Alex Oxlade Chamberlain available for Arsenal v Swansea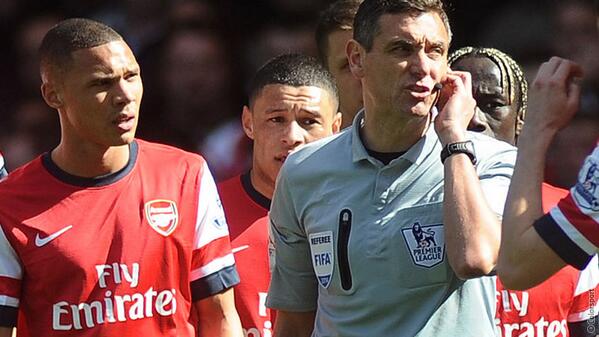 The FA have made an announcement regarding the availability of both Kieran Gibbs and Alex Oxlade-Chamberlain for Arsenal's match with Swansea tomorrow night.
Effectively, two red cards have been rescinded.
Or is it one?!
Well, Kieran Gibbs got off because he didn't actually handle the ball.
And, The Ox, well the FA presumably felt that it wasn't a clear goal scoring opportunity as the ball was flying wide?
Confusing. Good news for Arsenal though. Full FA statement below, via the Arsenal official website.
FA statement
An Independent Regulatory Commission today heard two claims from Arsenal, one of mistaken identity and the other of wrongful dismissal, both in relation to Saturday's game against Chelsea at Stamford Bridge.
The commission ruled that the dismissal of Kieran Gibbs was a case of mistaken identity and transferred this to his team-mate Alex Oxlade-Chamberlain.
Subsequent to deciding this matter, the commission then considered Arsenal's claim for wrongful dismissal in relation to Oxlade-Chamberlain. This claim was upheld, meaning Oxlade-Chamberlain will not serve any suspension with the standard punishment withdrawn with immediate effect.
---
GAMBLING CAN BE ADDICTIVE, PLEASE PLAY RESPONSIBLY