Bild predict Bayern Munich's team in 2020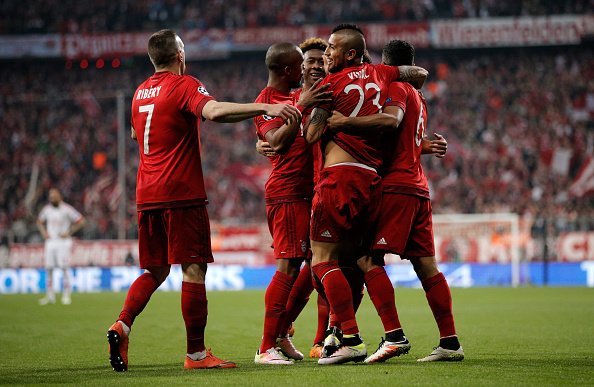 The latest edition of Sport Bild has gazed into a crystal ball to try to decipher how Bayern Munich will line up in 2020.
Of course, any guesses as to how things will be in four years time are sure to have some mistakes, but Bild believe that Bayern will hold onto the core of their current squad for the foreseeable future.
Only one player who is not part of the setup in Munich is added to the squad: French defender Aymeric Laporte. He is currently with Athletic Bilbao.
Bild also believe that Robert Lewandowski, despite almost non-stop links with Real Madrid, will stay in Bavaria for the next few seasons.
Elsewhere, Manuel Neuer, Jerome Boateng, David Alaba, Thomas Muller and Douglas Costa are all listed in the XI.
Perhaps the most interesting name in the team is Fabian Benko, who is labelled as one of the brightest stars in Bayern's academy.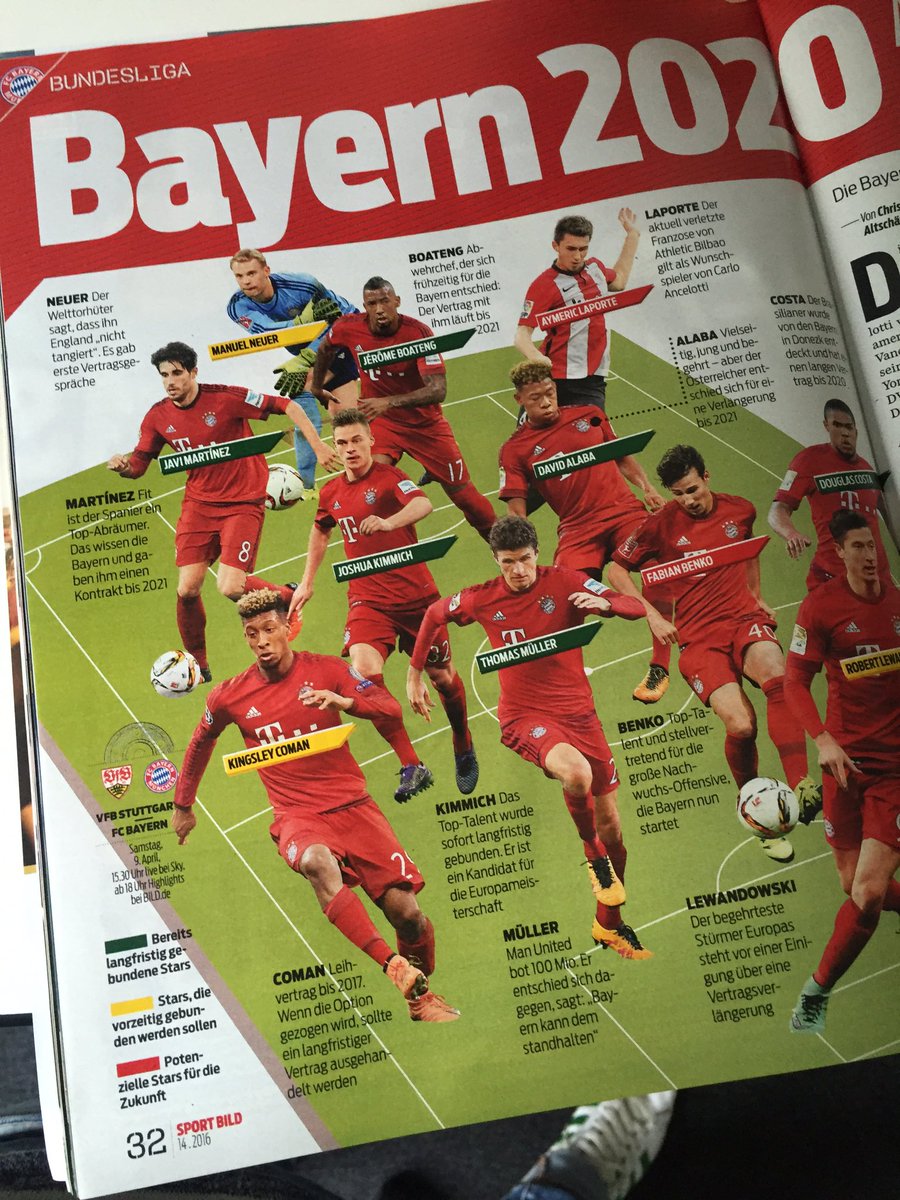 ---