Betis defender slams Cristiano Ronaldo for his 'ugly' kick in Sunday night's draw (Video)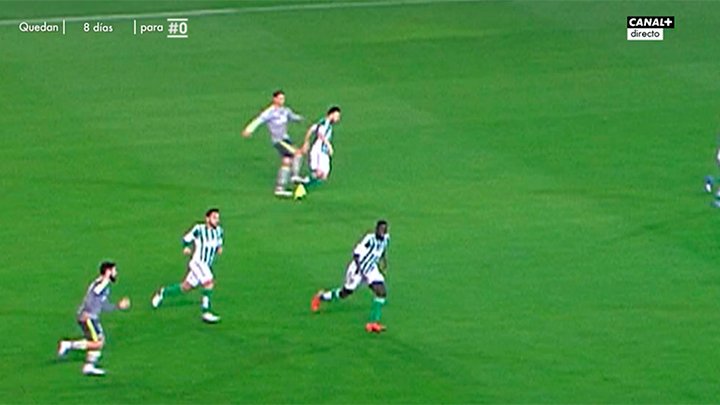 What the hell is wrong with Cristiano Ronaldo?
For the second weekend running, the Real Madrid star has attracted negative headlines for an aggressive off-the-ball incident.
Related: Cristiano Ronaldo kicked out v Gijon, then feigned injury, then pretended it was accidental (Video)
Los Blancos dropped two points in the La Liga title race as they were held to a 1-1 draw at Betis, while the visitors could have been reduced to 10 men.
After the match, Betis defender Francisco Molinero complained about Cristiano Ronaldo's "ugly gesture" as he kicked him during the match. He said:
It was an ugly gesture by Ronaldo to kick out with his leg. If the referee sees it, it's an act of aggression. 
I also give out fouls, I am not a saint, but the ball has to be there. Without the ball it is undue.
Watch the footage below.
Cristiano's reaction earlier. Not acceptable even if the Betis players are hustling you. pic.twitter.com/7BC3jhsOom

— M.A.J (@UltraSuristic) January 24, 2016
Best football betting tips & free bet offers
Click here for more Premier League betting tips
---