Best tweets as John 'Best Coach in the League' Carver is sacked by Newcastle United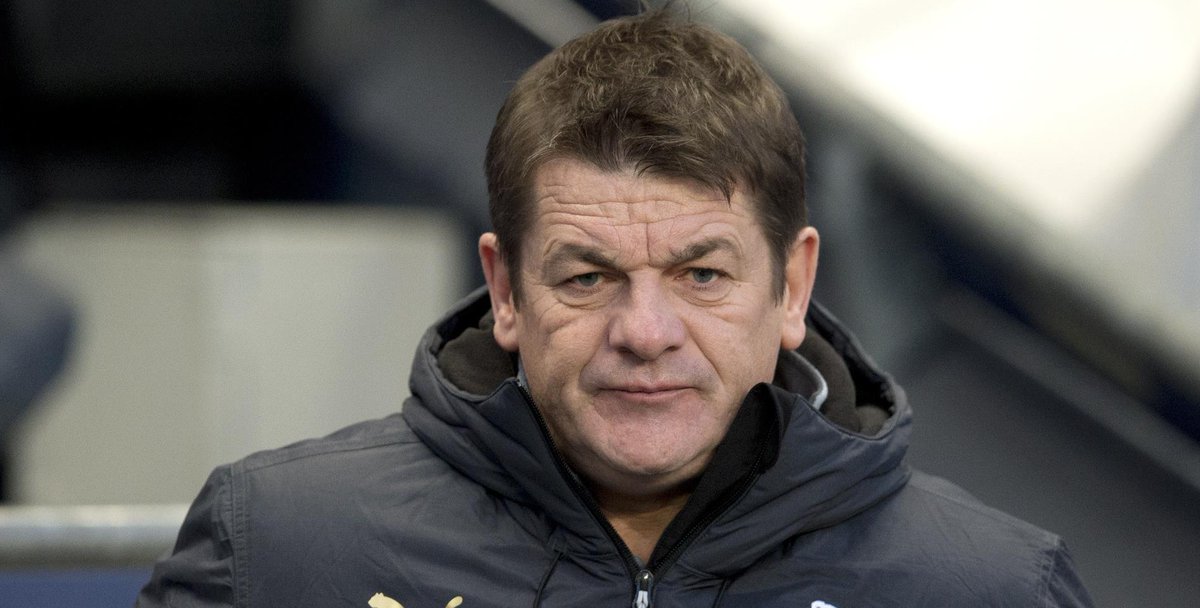 According to the Telegraph, Newcastle United today sacked manager John Carver following his incredibly disappointing 16 game spell in charge.
The former assistant manager somehow managed to drag Newcastle into the relegation battle, winning just three of his 16 games at the helm.
Newcastle United stayed up on the final day of the season, beating West Ham 2-0 to claim a 15th placed Premier League finish.
Very few were expecting the Geordie coach to be kept on by Mike Ashley and official confirmation of his exit is all that awaits.
See some of the best tweets surround the news of John Carver's dismissal below.
AXED! John Carver sacked by Newcastle United http://t.co/LsUPsrpMR7 #nufc pic.twitter.com/Vpnk07nNw1

— Telegraph Football (@TeleFootball) June 9, 2015
John Carver's managerial record in all competitions DLLLWDDLWLLLLLLLLDLW Goals scored: 18 Goals conceded: 36 pic.twitter.com/I1bonNQ3a2

— Squawka Football (@Squawka) June 9, 2015
Rumours abound that John Carver has got the boot from Newcastle. Looks like he'll be spending the summer in Benidorm! pic.twitter.com/hTkAMkQakM

— Paddy Power (@paddypower) June 9, 2015
7th May 2015 – "I'm the best coach in the Premier League." 9th June 2015 – John Carver sacked by Newcastle. pic.twitter.com/oGCKjYMkK4

— bet365 (@bet365) June 9, 2015
John Carver's record at #Newcastle Wins: 3 Draws: 4 Defeats: 13 Wing mirrors walked into: 1 pic.twitter.com/ejAGIqhNXA

— Bleacher Report UK (@br_uk) June 9, 2015
So last week John Carver had awkward task of telephoning players to confirm contracts were not being renewed. This week he's sacked. Hmmm.

— Dominic Fifield (@domfifield) June 9, 2015
Newcastle: Lost 10 of the 16 matches which John Carver took charge of, averaging just 0.88 goals scored per game pic.twitter.com/4csGLxgvj4

— WhoScored.com (@WhoScored) June 9, 2015
John Carver currently sat in the bookies in an 04/05 England replica shirt swearing at a FOBT because it landed next door to 32.

— Jack Bennett (@jacktbennett) June 9, 2015
The best coach in the English Premier League has been sacked. John Carver demonstrates there is no hope for any coach or manager

— A Charles (@ACharlesCC) June 9, 2015
Newcastle sack John Carver! Does this mean Jose Mourinho can reclaim his 'best coach in the Premier League' tag? pic.twitter.com/3JF1ZiMUU5

— 101 Great Goals (@101greatgoals) June 9, 2015
Fair play to John Carver – his spell as Newcastle United boss was like art at times. Phenomenal effort from the lad to be that bad. #nufc

— Emlyn Begley (@EmlynBegley) June 9, 2015
---